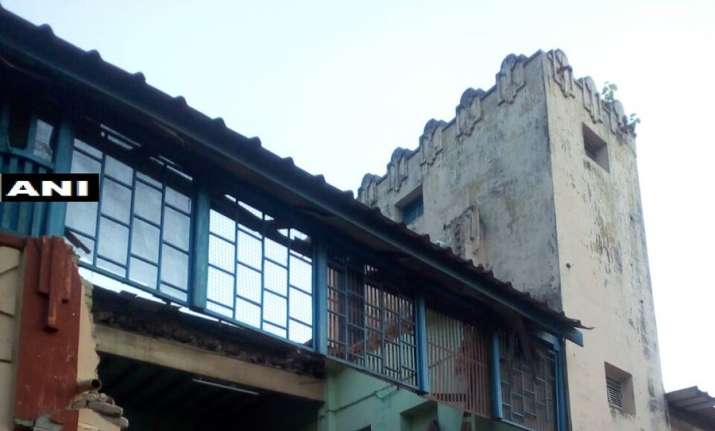 A portion of an over six-decade-old building of the Tamil Nadu State Transport Corporation (TNSTC) Porayar branch in the district collapsed on Friday morning killing eight crew members, injuring three, police said.
After the incident, Tamil Nadu CM Edappadi Palaniswami condoled the deaths and announced compensation of Rs 7.5 lakh for next of kin of the deceased. The chief minister announced Rs 1.5 lakh compensation for people with severe injuries and Rs 50,000 for people with mild injuries. Palaniswami said he had directed that the entire relief sum, including for the injured, be provided from the Chief Minister's Public Relief Fund.
In a statement, he identified the victims as Dhanapal, Manivannan, Kani, Prabakaran, Balu, Chandrasekhar, Ramalingam and Muniappan and expressed sympathies with their families.
He said he had also issued directions for providing jobs, based on their qualifications, in the transport corporation to one member from each of the victims' families "as a special gesture".
He added that he had deputed Handlooms Minister OS Manian and Transport Minister MR Vijayabaskar to visit Porayar and expedite relief work.
The ministers as well as the district collector and the superintendent of police would also meet the grieving families, Palaniswami said.
The crew members of the TNSTC were sleeping in the building, constructed in 1952, when the collapse happened around 3.30 am, killing them on the spot, they said.
8 dead after roof of a Bus depot's rest room collapses in Tamilnadu's Nagapattinam, 3 people rescued from the debris pic.twitter.com/KpTT5JYE3w

— ANI (@ANI) October 20, 2017
The three others who sustained injuries were rushed to Karaikal General Hospital.