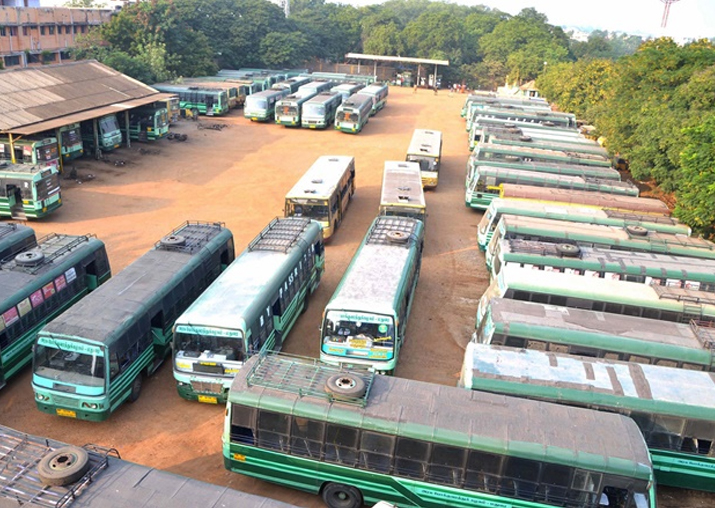 After a hiatus of six years, Tamil Nadu government today hiked the fares of buses under State run transport corporations and private entities approximately by 20 to 54.54 per cent. 
Effective from tomorrow, the fare has been hiked for buses across categories viz moffusil, city, ordinary, express, deluxe, bypass-non-stop, ultra deluxe, airconditioned and Volvo modes, an official release said. 
While the minimum hike is in moffusil ordinary category, where the present fare of Rs 5 for 10 km would now be Rs 6 (20 per cent hike), the highest is in Volvo buses, where the present fare of Rs 33 for 30 km will now go up to Rs 51 (54.54 per cent hike). 
The government cited a host of factors for the hike, including increase in fuel price and maintenance, annual increment in salaries, pension and purchase of new buses to increase efficiency. 
Defending the hike, the government said the last time bus fares were increased was on November 18, 2011 when diesel cost Rs 43.10, whereas the price now was Rs 65.83. 
The government also cited data to claim that the fares, despite the increase, was lesser than in neighbouring states, including Andhra Pradesh. 
A recent interim direction of the Madras High Court in atransport related petition was also cited to support the decision to effect a hike in fares. 
The government quoted the interim order as saying, "data furnished in the supporting affidavit shows that the present bus fare is inadequate to meet, even the operational cost." 
Further, the court had said, "with the existing funds and resources, maintenance cost, debt, loss and such other economic factors ...the need to revise bus fare, appears to be inevitable, though it may cause inconvenience."