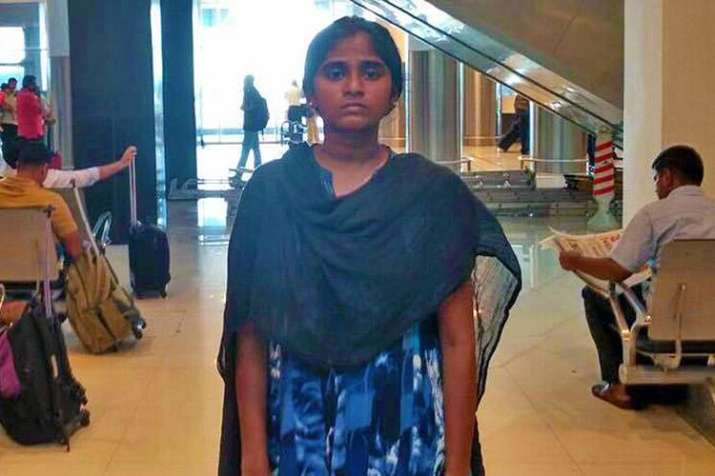 Barely a week after the Supreme Court denied any exemption for Tamil Nadu from the National Eligibility cum Entrance Test (NEET), 19-year-old girl Anitha, who led the fight against the new format for medical admissions, committed suicide at her residence, allegedly because she was unable to get a medical seat.
She became the face of the state board students' fight against NEET after she decided to fight for her future and thousands of other students in the Supreme Court of India, She impleaded herself as a respondent demanding an exemption to NEET for Tamil Nadu.
On Friday, disillusioned and disappointed with the fact that she did not get a medical seat despite her efforts, Anitha decided to hang herself at her home in Ariyalur.
Having scored 1,176 marks out of 1,200 in the plus two exams under the Tamil Nadu state board, was unable to score high marks in the NEET and committed suicide as she couldn't manage to get a medical seat, IANS quoted her relatives as saying.
A Dalit girl hailing from a village in Ariyalur district, around 300 km from here, Anitha, the daughter of a daily labourer scored 196.75 out of 200 for medical and 199.76 out of 200 for engineering seat in her state board class 12 exams.
However, she managed to score only 86 out of 700 in the newly-introduced entrance exam. Media reports, citing sources, said that Anita had already obtained a seat in aeronautical engineering at the prestigious Madras Institute of Technology.
On August 22, the Supreme Court asked the state government to start counselling for admissions for MBBS and BDS seats in the state based on the NEET merit list and complete the process by September 4.
The court struck down the demands of Tamil Nadu, which had sought exemption from being bound by NEET for this year in government colleges on grounds that it gave an unfair advantage to students from schools that follow the CBSE or a national board while making it tough for students from rural areas to compete with those in cities for limited college seats.
Tamil Nadu has been using the class 12 marks to decide medical admissions so far.
In a statement issued here, former Union Minister and PMK leader Anbumani Ramadoss blamed the central and the state governments for the tragedy.
Expressing his condolences to Anita's parents, he said the state government headed by Chief Minister K.Palaniswami and the central government should accept responsibility for her death as they had initially assured that Tamil Nadu will get one year exemption from NEET.
The PMK leader said he was not able to understand as to why Anita who took up the cause of rural students against NEET would commit suicide.
(With IANS inputs)