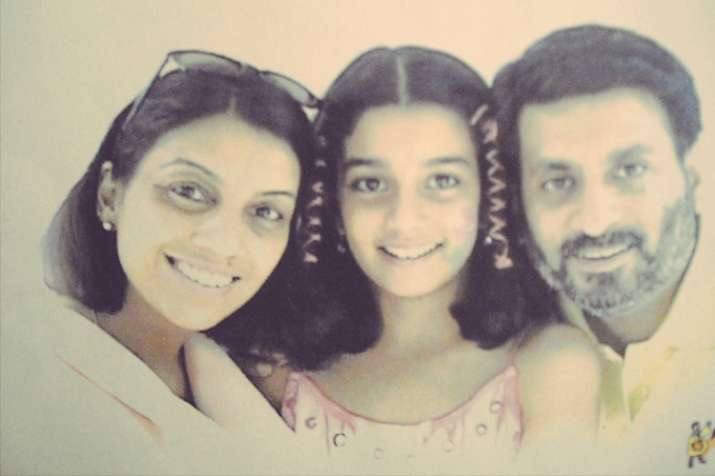 Bringing the nine-year long ordeal of Dr Rajesh Talwar and Dr Nupur Talwar to an end, the Allahabad High Court on Thursday acquitted the Talwar couple, overturning the Ghaziabad CBI court verdict of 2013 which had held them guilty of the murder of their 14-year-old daughter Aarushi Talwar and dometic help Hemraj. 
Giving the 'benefit of doubt' to the dentist couple, the high court said that there was "no irresistible evidence" against the Talwars, adding that the couple is free to walk out of the jail immediately. 
Following the verdict, the Talwar broke down in the courtroom and hugged each other. 
The sensational double murder case – which eventually turned into a mystery after a botched-up investigation by the Uttar Pradesh Police, and the contradictory investigation report by the two teams of the CBI – became one of the biggest headlines of the nation. 
Fourteen-year-old Aarushi was found dead inside her room in the Talwars' Noida residence with her throat slit in May 2008. The needle of suspicion had initially moved towards 45- year-old Hemraj, who had gone missing but his body was recovered from the terrace of the house two days later.
While all eyes were on the judgement of the Allahabad High Court, here is how Twitter reacted to the acquittal of the Talwar couple: 
Burden of their daughter's death was coupled with contemptuous stare by the society was the biggest tragedy created by us #AarushiVerdict

— Shishir Tripathi (@Shishir_SD) October 12, 2017
The acquittal is a relief for the Talwars. However, the loss of their daughter and the ? as to who killed her continues. #AarushiVerdict

— Raghavendra Prasad (@tweetragz) October 12, 2017
"Nobody gets justice. People only get good luck or bad luck." - Orson Welles. Injustice stopped in tracks after 9 years. #AarushiVerdict

— Kunal A Mehta (@kunalmh) October 12, 2017
In #AarushiVerdict #Talwars Acquitted. But who is the real murderer? Are cops to be blamed or #CBI fails. The question is still unanswered.

— Medha (@beMedhavi) October 12, 2017
Cannot even imagine what the Talwars had to go through. Thank you @CBI for ruining the lives of two parents forever. #AarushiVerdict

— Durba Sengupta (@DSlyImp) October 12, 2017
It's surprising to know that, 3 teams of CBI investigated the crime scene but none of them could find a solid conclusion! #WhoKilledAarushi

— ⓈⓌⒶⒼⒶⓉ 🇮🇳 (@ItzSwagat) October 12, 2017
So it seems like #NoOneKilledAarushi#Talwars #AarushiVerdict #AarushiMurderCase

— Kittu (@FantasticKittu) October 12, 2017
The bigger question is who killed Aarushi ? Killers roaming free. #AarushiVerdict

— Mitesh Jain 🇮🇳 (@MK7786) October 12, 2017
#AarushiVerdict --Justice done to the accused belatedly but truth continues to be buried along side the victims--image of Judiciary dented?🤔

— L RAMA MOHAN RAO (@lingamanenirama) October 12, 2017
#AarushiVerdict we will perhaps never know the truth but the little child will be happy that her parents are free now.

— Anjonn Gangopadhyay (@anjonn) October 12, 2017
Great day.... Finally it happened...
Slow but at least right step...#AarushiVerdict

— Ankush (@yadavankush77) October 12, 2017