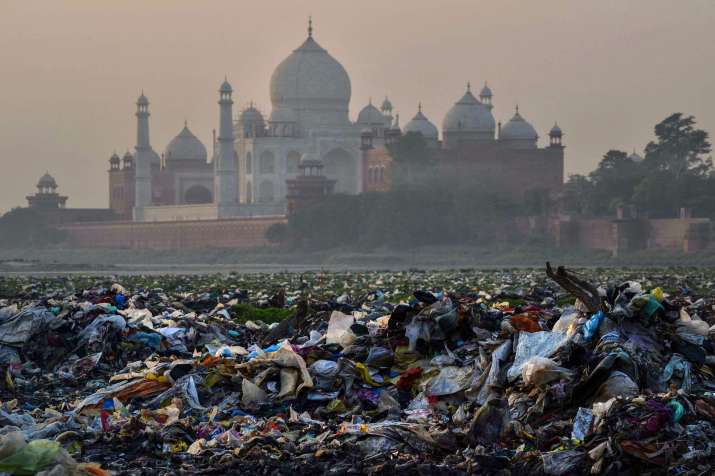 The Supreme Court on Wednesday came down hard both on the Centre and the Uttar Pradesh government over their "lethargic" approach towards protecting the Taj Mahal. The top court described protection of the iconic structure as a "hopeless cause" while directing the authorities to pull up their socks and take effective measures to ensure proper care of the Taj Mahal. 
"Either we will shut down the Taj or you demolish or restore it," the Supreme Court said in a hard hitting remark while noting that the Taj Mahal "is more beautiful than the Eiffel Tower" but despite that nothing is being done to preserve the monument. "Eighty million go to watch Eiffel Tower which looks like a TV Tower. Our Taj is more beautiful," the court said.
The Supreme Court also expressed anguish over the Uttar Pradesh government failure to come out with a vision document to preserve and protect the Taj Mahal.
 
It directed the Centre to furnish full details of the steps taken and action required to be taken for protecting the iconic monument. 
A bench of Justices M B Lokur and Deepak Gupta said no concrete steps have been taken by the government, despite a parliamentary standing committee report on Taj's protection. 
The Centre told the bench that Indian Institute of Technology, Kanpur was assessing air pollution level in and around the mausoleum and will give its report in four months. 
It said a special committee has also been set up to find the source of pollution in and around the Taj, which will suggest measures to prevent it. 
The bench said it will hear the matter on day-to-day basis from July 31. 
(With inputs from PTI)