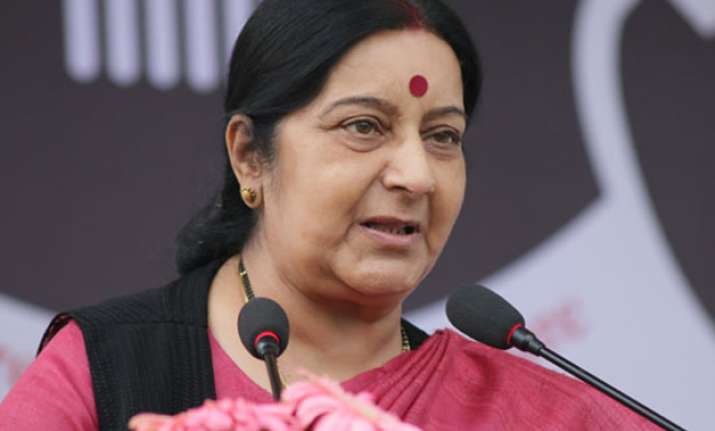 New Delhi: External Affairs Minister Sushma Swaraj on Saturday confirmed the death of an Indian nurse and her infant son in a rocket attack in Libya on Friday.
"I have received report regarding the death of an Indian nurse and her infant son in Libya," Sushma Swaraj tweeted.
"This happened in Zawiya, 45 km from Tripoli," she said.
Giving details, she said that around 4 p.m. on Friday, Sunu Sathyan, the nurse who hailed from the south Indian state of Kerala, and her son, Pranav, were killed when a rocket hit their apartment.
She said that Indian authorities have got in touch with the nurse`s husband Vipin and added that there were 26 more Indians working in Zawiya hospital.
The minister also renewed her call to Indians abroad to move out of conflict zones.
"We have issued advisories many times. I request you once again - please move out of the conflict zones," Sushma Swaraj said in another tweet.
According to a report from Kottayam, Kerala, Pranav was 18 months old.
Sunu and Vipin had left for Libya after their marriage in 2012.
The office of Kerala Chief Minister Oommen Chandy told IANS that they were making efforts to reach out to people in Libya to find out the latest situation.