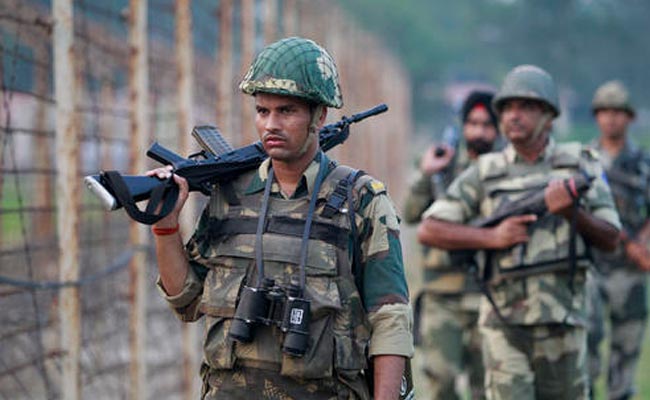 The Indian Army on Thursday said it carried out surgical strikes on terror launch pads and terror camps targeting three locations last night across the Line of Control (LoC) and inflicted significant casualties and heavy damages on militants.
The announcement was made by Director General of Military Operations (DGMO) Lt Gen Ranbir Singh said at a joint press conference held by the Ministry of External Affairs and the Defence Ministry.
The DGMO said that the option of surgical strikes was taken in the wake of increase in infiltration bids and asserted that the strikes were carried out based on specific and credible information that militants were waiting to infiltrate and also had plans to target metro cities.
Here is a brief explanation of a 'surgical strike' and instances of India conducting it:
1. A Surgical strike refers to a military attack that only results in damage to the legitimate military target and has no or minimal collateral damage to surrounding structures.
2. Precision bombing is an example of surgical strike carried out by an aircraft and includes aerial bombing of a target with some degree of accuracy.
3. Surgical strikes help in responding to the enemy in a time bound manner and reduces chances of full-scale war.
4. Surgical strikes have proven effective in foiling fresh infiltration bid by terrorists groups across the LoC and such strikes are part of India's Cold Start doctrine.
5. These attacks can be carried out by the different ways which are: air raids, air dropping special ops teams, among others.
 
6. These attacks are always carried out with the help of external intelligence and special operation teams work closely with the service intelligence departments and the Intelligence Bureau.
7. In June 2015, days after militants had killed 18 Army soldiers, Indian special forces had conducted a surgical military strike across the Myanmar border to inflict "significant casualties" on the groups behind that ambush, NSCN (K) and Kanglei Yawol Kanna Lup (KYKL). The Indian Army's para commandos, assisted by Mi-17 helicopters of the Indian Air Force, struck two militant camps estimated to have had a total of about 150 militants.
8. In 1988, India intervened in the Maldives to prevent an attempted coup by mercenaries, organised by a Maldivian businessman. The military operation was code-named Operation Cactus and began on November 3, 1988.
9. India was praised internationally for the operation and then US President President Ronald Reagan expressed his appreciation for India's action, calling it "a valuable contribution to regional stability".
10. In 1995, a surgical strike was carried out by Indian paratroopers inside Myanmar that was reportedly carried out by a crack team of about 70 commandos of the Indian Army and the operation was finished within 40 minutes, leaving 38 Naga insurgents dead and seven injured.
11. During the initial stages of the Iraq war, the US air force has carried out the surgical strike which is an apt example of a coordinated attack.