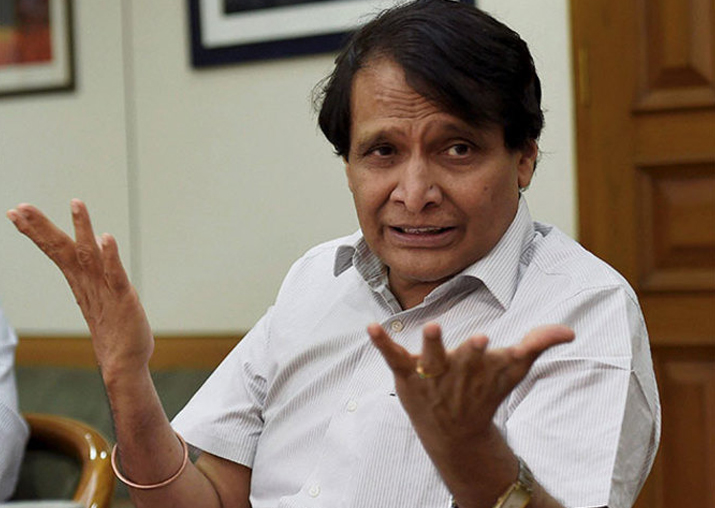 After a stampede on a railway foot overbridge during the morning rush hour claimed 22 lives, it has come to light that former Railway Minister Suresh Prabhu had assured a Shiv Sena MP last year that a wider bridge would be built in its place. 
However, Prabhu, in a statement issued later in the day, said he had approved a proposal for the construction of a new foot overbridge (FoB) at Elphinstone Road station in April 2015, but it was marred by bureaucratic red tape. 
In a letter dated February 20, 2016, Prabhu had written to Sena MP from Mumbai Arvind Sawant that the "construction of 12 metre wide new foot overbridge at Elphinstone Road was under the positive consideration of Railway Ministry." 
Construction of the new bridge, connecting Western Railway and Central Railway after extension of Platform No 1 and 2 towards north side by 100 metres, was under "positive consideration" of the Ministry, Prabhu had written in the letter accessed by PTI. 
In the statement, he said Rs 11.86 crore was allocated for the construction of a new 12 metre wide and 10 metre long FOB. 
Prabhu said he had immediately approved the proposal following communication from Shiv Sena Lok Sabha MP Rahul Shewale wherein he had raised concern over the problems faced by commuters and the need for widening the existing FOB. 
The former railway minister, who resigned after a spate of rail accidents recently, said a notification for a new bridge "could not be issued due to the lethargic attitude of the railway administration". 
Prabhu said had the administration acted swiftly on the file that was approved, the tragedy would not have struck Mumbai. 
The statement added that during 2009-2014, 14 FoBs were sanctioned, out of which 11 were completed. 19 FoBs were sanctioned during 2014-2017 and the work on 22 FOBs is underway.