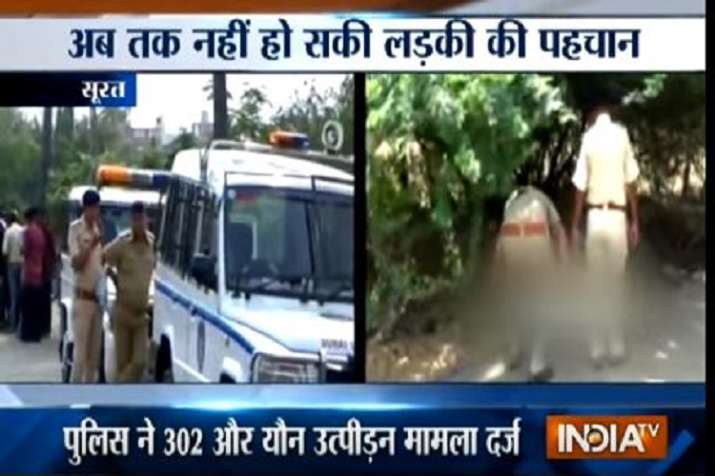 Amid the nationwide outrage and anger over the horrific gangrape and murder of an eight-year-old in Kathua district of Jammu and Kashmir, another similar heinous case has come to light in Surat, Gujarat. A nine-year-old girl's body was recovered from near a cricket ground in the 'diamond capital'. The body bore several injury marks suggesting that she was brutalised before being killed, news agency ANI reported.
After a five-hour-long postmortem, doctors said that the girl was tortured for at least eight days before being strangled to death. Her body had 86 injury marks, including ones on her private parts, they said.
"The girl's body had 86 injury marks including ones on her private parts. Samples have been taken for forensic test to ascertain whether she was drugged or not," Ganesh Govekar, Forensic Head, Civil Hospital, said.
The girl is yet to be identified as no one has come forward to claim the body which was found on April 6, the police said. 
The police, which yet to get any substantial clues in the case, is scanning the list of missing persons to get to the relatives of the victim. Police said there is a possibility that crime was committed somewhere else and the body was dumped in the city.
"Even after eight days, the parents of the girl are yet to be identified. The police also believe that she was murdered somewhere else and the dead body has been thrown here. The victim's picture has been sent to the state police control room for identification process," Police inspector BK Jhala said.
No arrest has been made so far in the case. The Surat Police has registered a case has been against unidentified people under the Protection of Children from Sexual Offences Act (POCSO). 
The rape and killing of an eight-year-old girl in Kathua, Jammu and Kashmir, has become a national issue. The gory details of the heinous crime surfaced following filing of charges. 
The girl had disappeared from a spot near her house close to Rasana village on January 10. Her body was found on January 17 from a forest. Autopsy report later revealed that she was tortured and raped multiple times.