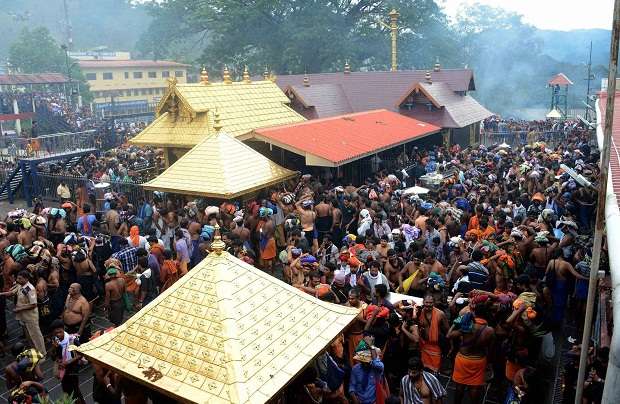 The Supreme Court today referred the matter on women entering Kerala's Sabarimala temple to a Constitution bench.
A three-judge bench headed by Chief justice Dipak Misra framed several questions to be dealt with by the constitution bench, including whether the temple can restrict women's entry.
The apex court also framed a question whether restricting the entry of women at the temple was violative of their rights under the Constitution.
It said the constitution bench will also deal with the question whether this practice amounted to discrimination against the women.
The case in this regard is going on since 2016 when a petitioner filed a plea against ban on entry of menstruating women in the Kerala temple. The court had said that "gender discrimination in such a matter is unacceptable".
In February, the top court had indicated that it may refer a plea for allowing entry of women aged between 10 to 50 years in the temple to a five-judge constitution bench.
Earlier, the bench of Justice Dipak Misra, Justice R. Banumathi and Justice Ashok Bhushan had reserved its verdict on the plea as it involved important questions of law and the interpretation of the constitution.