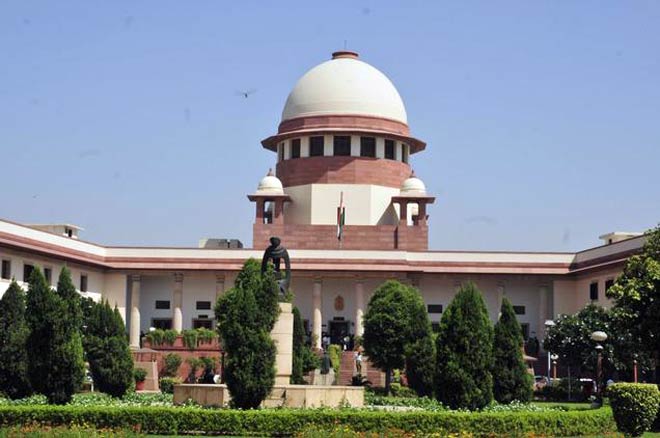 The Supreme Court today came down heavily on the central government for delaying the appointment of judges despite recommendations made by Collegium in the matter.
"You can't sit over on our recommendations. Don't make it an issue of ego," Chief Justice of India TS Thakur said to Attorney General Mukul Rohatgi.
"You can't bring the institution to a grinding halt. We are working very patiently. We don't want to have situation where the institution is decimated and courts are locked," CJI added.
He raised the examples of shortages of judges in the Karnataka and Allahabad High Courts. The Centre wanted to "lock justice out," he said.
"In Karnataka HC, an entire floor of courts are locked because there are no judges. You want to lock justice out. For Allahabad HC, the Collegium recommended 18 names for judges, you chose eight. And now you want only two of the eight," he said.
"The names the Collegium recommended are languishing with you. What are you waiting for? Some change in the system? To decimate the judiciary?" Justice Thakur asked.
Think about justice for the citizens of this country," the Chief Justice had said in remarks intended to underline the crisis of judges in the count
The case will next be heard on November 11.
Earlier this month, a parliamentary panel had decided to seek the views of the Law Ministry on "inordinate delay" in filling up vacancies in the Supreme Court and the 24 high courts of the country.
Chief Justice of India T S Thakur had lamented "inaction" by the executive to increase the number of judges from the present 21,000 to 40,000 to handle the "avalanche" of litigations.
Addressing the inaugural session of Joint Conference of Chief Ministers and Chief Justices of High Courts in Delhi on April 24, the CJI had said that since 1987, when the Law Commission had recommended increase in the number of judges from 10 judges per 10 lakh people to 50 judges, nothing has moved.
There are 4,432 vacancies of judges in subordinate courts in the country as on December 31, 2015, while the 24 high courts face a shortage of nearly 450 judges.
Nearly 3 crore cases are pending in the courts across India.