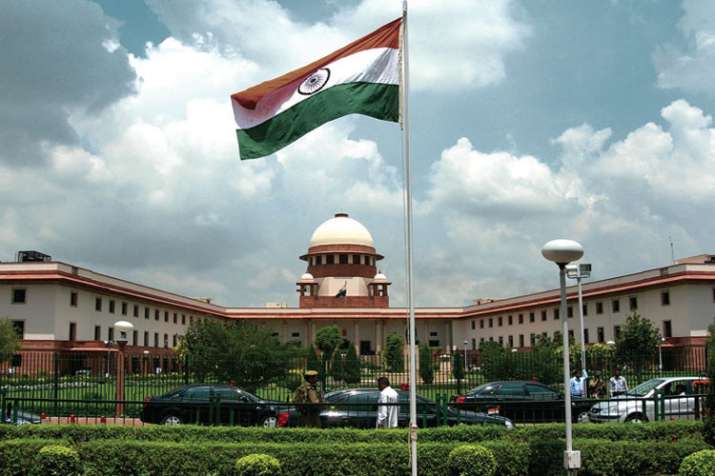 The Supreme Court on Friday struck down a ban on entry of women inside the famous Ayyappa temple in Kerala's Sabarimala. In a majority 4:1 verdict by a five-judge apex court bench, the court ruled that banning entry of women to Kerala's Sabrimala temple is gender discrimination and the practice violates rights of Hindu women.
While Justices R F Nariman and D Y Chandrachud concurred with the CJI and Justice A M Khanwilkar, Justice Indu Malhotra gave a dissenting verdict.
Here's what the Supreme Court observed:
# Banning entry of women to shrine is gender discrimination. Patriarchal notion cannot be allowed to trump equality in devotion: CJI Dipak Misra
# Religion is a way of life basically to link life with divinity.
# Devotion cannot be subjected to discrimination. Devotees of Lord Ayyappa do not constitute separate denomination. 
# Sabarimala Temple practice violates rights of Hindu women.
# Kerala law denies rights to women on ground of physiological reasons. Practice of exclusion of women of 10-50 age group cannot be regarded as essential religious practice.
# Religion cannot be used as cover to deny rights of worship to women. It is also against human dignity: Justice Chandrachud
# Custom of barring women is violative of Art 25 (Clause 1). Rule 3(b) of Kerala Hindu Places of Worship. It is struck down: Justice Nariman
Dissenting note by Justice Indu Malhotra: 
# Issues which have deep religious connotation should not be tinkered with to maintain secular atmosphere in the country, says Indu Malhotra.
# It is not for courts to determine which religious practices are to be struck down except in issues of social evil like 'Sati': Justice Indu Malhotra