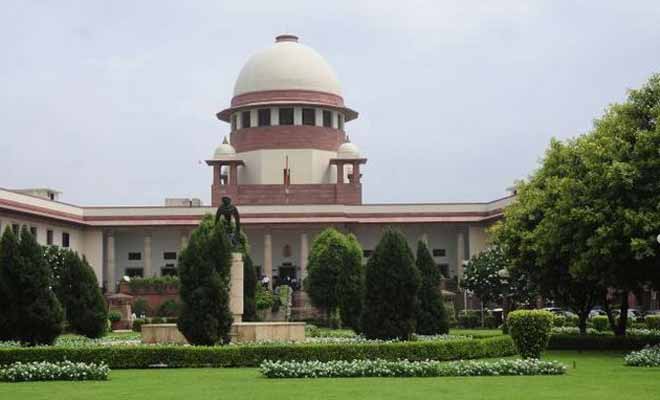 The Supreme Court on Thursday reserved its verdict on a batch of petitions challenging the constitutional validity of Aadhaar Act, 2016 on the touchstone of it being violative of the fundamental right to privacy.
A five-judge constitution bench comprising Chief Justice Dipak Misra, Justice A.K. Sikri, Justice A.M. Khanwilkar, Justice D.Y. Chandrachud and Justice Ashok Bhushan reserved the verdict after hearing the petitions for over 38 days starting January 17.
Prior to this, the matter was taken up on December 14 when the court heard a plea for interim relief for extending embargo on the government and its departments insisting on Aadhaar for availing various services and benefits. The interim order was pronounced the next day.
The petition challenging the Aadhaar scheme - when it had no statutory backing which eventually came by the 2016 Aadhaar Act - was first moved by retired judge of the Karnataka High Court Justice K.S. Puttaswamy.
The plea was later joined by a number of other petitioners including Magsaysay awardee Shanta Sinha, feminist researcher Kalyani Sen Menon, social activists Aruna Roy, Nikhil De, Nachiket Udupa, CPI leader Binoy Visman and others.
The legal battle against Aadhaar from day one was led by senior counsel Shyam Divan who appeared for Justice Puttaswamy and later represented the other petitioners also.
An offshoot of the challenge to the Aadhaar scheme on the grounds of it being violative of the right to privacy was that a nine-judge constitution bench examined the issue and held that the right to privacy was a fundamentals right.
The Central government was particularly piqued over Divan comparing the collection of Aadhaar data to a "concentration camp", "totalitarian regime" or to that of an "electronic leash".
Attorney General K.K. Venugopal took exception to the use of such strong words.
The hearing also saw the Unique Identification Authority of India (UIDAI) assuring the court that the demographic and biometric data collected under Aadhaar was absolutely safe without any scope of its being intruded upon.
The UIDAI had told the court that it would require the "age of the universe" to crack the single data stored in encrypted form.
While holding that the individual data is a goldmine of commercial information, the court in the course of the hearing had said that Aadhaar was not a catch for all the frauds.
The court had also expressed concern over the safety of the demographic and biometric data collected under Aadhaar.
(With PTI inputs)