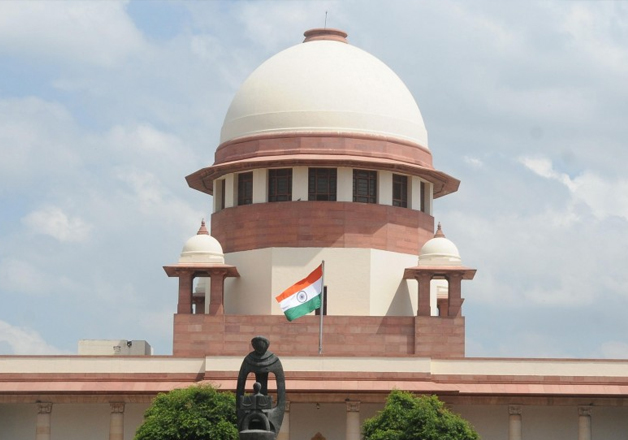 The Supreme Court has asked Solicitor General Ranjit Kumar for a status report on the ground situation in the Kashmir, which has been hit with violence following the killing of Hizbul militant Burhan Wani.
Seeking the status report, a bench of Chief Justice TS Thakur, Justice A Khanwilkar and Justice DY Chandrachud warned petitioner, the Jammu and Kashmir National Panthers Party, that it would come down heavily if it tried to derive political mileage from the court proceedings.
"Make sure you don't take any political mileage of the court proceedings. We will come down very heavily if we come to know that you are talking political mileage," Chief Justice Thakur told Bhim Singh, who heads the Jammu and Kashmir National Panthers Party.
Fifty people, including 48 civilians and two policemen, have been killed since July 9, a day after the gunning down of Hizbul Mujahideen commander Burhan Wani by the security forces.
Singh had sought urgent court intervention in the matter claiming that the violence had resulted in shutting down of all shops, schools and hospitals, denying Kashmiris their basic fundamental rights under the Indian Constitution.
"Shops are closed, no groceries are available. Schools and hospitals are shut. Article 21 has been murdered in the state. Article 21 - right to life - includes the right to live with dignity. This right has been denied to Kashmiris who are Indian citizens," Singh said.
On this the CJI said, "Who says everything is shut in Kashmir? When did you (Bhim Singh) last visit Kashmir? The situation cannot be judicially managed. However, we will certainly help the people. That part we can do," the CJI observed.
Fresh protests erupt in Kashmir
Meanwhile, fresh protests, some violent, erupted across the Kashmir on Friday as people defied a curfew re-imposed to prevent a separatist-called protest march to Jamia Masjid. Witnesses and police said demonstrations and clashes occurred at many places in Srinagar and other villages and towns of north and south of the Valley amid an outrage over the July 8 killing of Wani.
In Srinagar, hundreds of people, swinging green flags, defied restrictions and marched from a nearby mosque to a United Nations office. They held a noisy demonstration outside the UN office.
Chanting "we want freedom", the protesters demanded UN intervention to resolve the Kashmir dispute and an end to what they said were human rights abuses by security forces in the valley.
Similar protests and clashes occurred near the city centre Lal Chowk - the main business hub of Srinagar. Protest marches were also held in at least a dozen places, including Bandipore and Sopore towns of north Kashmir that had been relatively calm in the days of unrest when some 50 people were killed in firing by police and paramilitary troopers.
South Kashmir, the worst-hit in the ongoing unrest, saw nocturnal protests raging almost through the night, with people carrying flaming torches and marching in main towns.
In Shopian, also in the south, after Friday prayers people held a rally. Security forces chased the stone throwers using tear gas and pellet guns. Locals said dozens of protesters were injured. This could not be verified officially.
Life across the valley remained paralysed for the 21st day in a row. It is expected to remain so until the end of this month as the separatists extended their protest shutdown till July 31.
With Agency Inputs