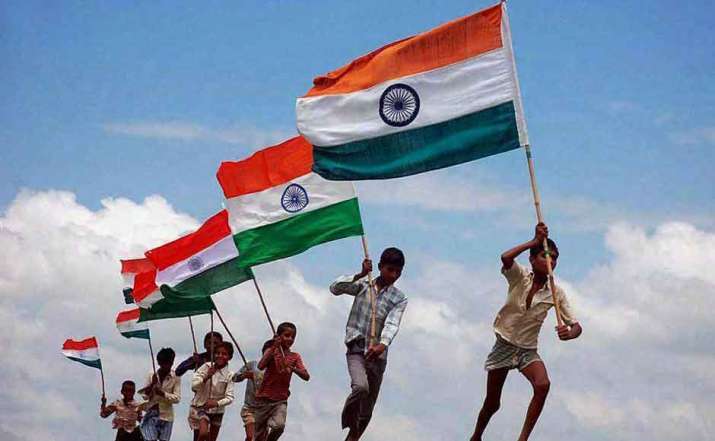 The Supreme Court gave a judgement today that the National Anthem will be played in all cinema halls across the country before screening of a movie. The court ruled that the National Flag should be displayed on the screen when the anthem is played.
According to the ruling of the apex court, everyone should stand up in respect till the anthem ends. A Bench of Justices Dipak Misra and Amitava Roy said it is time people expressed their "love for the motherland." The judges also added that this practice would instil a feeling of committed nationalism and patriotism among citizens.
This news was welcomed with mixed reactions on the micro-blogging website Twitter. While few users appreciated the decision, others thought that this was absurd and called it forced patriotism.
Here are the tweets of both sides on this judgement.
Superb decision.. We fully support the same.. We're sure sensible citizens will support this move too #NationalAnthem

— Patel Shashank Singh (@RccShashank) November 30, 2016
At @INOXMovies we will proudly play the #NationalAnthem before each show as per the Hon'ble Supreme Court's orders. Jai Hind

— Siddharth Jain (@JainSiddharth_) November 30, 2016
Seriously you have no bigger battles to fight than to protest against the national anthem to be played before a movie? No bigger problems?

— Sushi San 🍣 (@ru_chica) November 30, 2016
I wear the National Flag everywhere but it's out of MY choice. Patriotism or Nationalism must NOT be forced onto people #NationalAnthem 1n

— Tehseen Poonawalla (@tehseenp) November 30, 2016
This is just half the order. What's the punishment if someone doesn't stand for the National Anthem? Shoot-at-sight? Lynch? Jail? Hanging?

— Shirish Kunder (@ShirishKunder) November 30, 2016
#NationalAnthem There r 3 kinds of people in India 1.Who die Everyday 4 Flag 2.Who Support Them 3.Who sit on their fat asses and Complain

— Rahul Kr. Sr. (@BiharKaLal) November 30, 2016
Just like it always happens on Twitter, there were others who found humour in the ruling. They came up with sarcastic tweets to lighten the mood. Check out few of them:
I always thought "Vicco Turmeric, nahi cosmetic" was our national anthem which is why it played before every movie.

— aditi is on Santa Monica blvd, singing Sheryl Crow (@awryaditi) November 30, 2016
I anyway stand up for the National Anthem, but from now on, I'll play safe, and stand up for anything National. Even National Panasonic.

— Ramesh Srivats (@rameshsrivats) November 30, 2016
My take: It's a shame if you need the SUPREME COURT to tell you to stand (if you can) for the National Anthem. Tragic, in fact.

— Shiv Aroor (@ShivAroor) November 30, 2016
#NationalAnthem should be played twice in movies directed by Ashutosh Gowarikar.

— Sagar (@sagarcasm) November 30, 2016
*National anthem plays*
SO PROUD OF COUNTRY I ❤️ IT
*4 hours later, Mohenjo Daro ends*
Kya stupid desh hai bc aise logo ko paisa milta hai

— Rohan (@mojorojo) November 30, 2016
Signs of a true patriot indeed
*ahem ahem*#NationalAnthem pic.twitter.com/lcC8ZKlE3w

— All India Bakchod (@AllIndiaBakchod) November 30, 2016
About the order, the top court directed the Centre to circulate it in a week's time to all the States. The Centre agreed to do so and said that it would publicise it on electronic and print media. The court, in its judgement, added that the National Flag shouldn't be printed on any undesirable item.