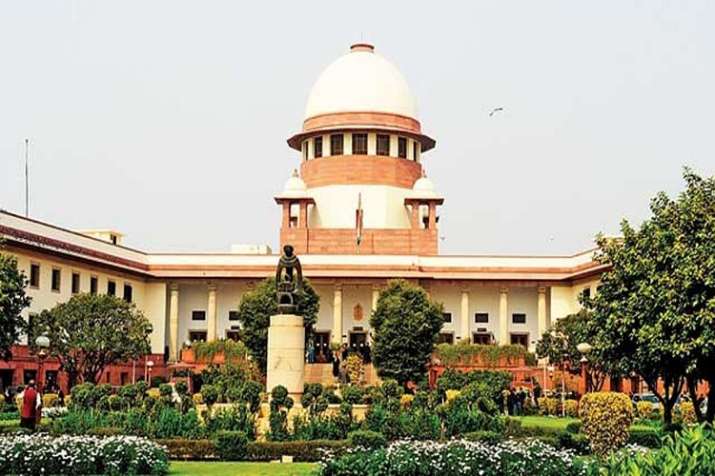 Supreme Court on Friday issued notices to the Centre, BJP and six state governments on a plea which has alleged that they have violated the apex court's directions on issuance of public advertisements.
The apex court also sought responses from the state governments of Uttar Pradesh, Madhya Pradesh, Rajasthan, Telangana, Jharkhand and Chhattisgarh on a plea filed by AAP MLA from Delhi.
A bench headed by Justice Ranjan Gogoi asked them to file their responses within four weeks on the plea by Sanjeev Jha, an MLA from Burari constituency in Delhi.
The petitioner has alleged that the Centre, BJP and these states have issued public advertisements in violation of the apex court's directions given earlier.
He has sought a direction from the top court that a committee constituted on this issue by the Centre should be asked to take cognizance of these alleged violations and initiate appropriate proceedings against them.
On May 13, 2015 the apex court had passed a slew of directions including the order asking Centre to constitute a three-member committee "consisting of persons with unimpeachable neutrality and impartiality" to regulate the issue of public advertisements.
However, on March 18, 2016, the apex court modified its order and said the pictures of Union Ministers, Chief Ministers, Governors and State Ministers can appear in government advertisements.
That verdict came on pleas by Centre and states including the then poll-bound West Bengal and Tamil Nadu which had sought a review of the Supreme Court judgment barring publication of leaders' photos in advertisements except those of the President, Prime Minister and the Chief Justice of India, saying it infringed on fundamental rights and federal structure.
Advocate Prashant Bhushan, representing NGO Common Cause which had filed the original PIL on review petitions filed by the States, had told the bench that certain state governments were violating the apex court's orders.