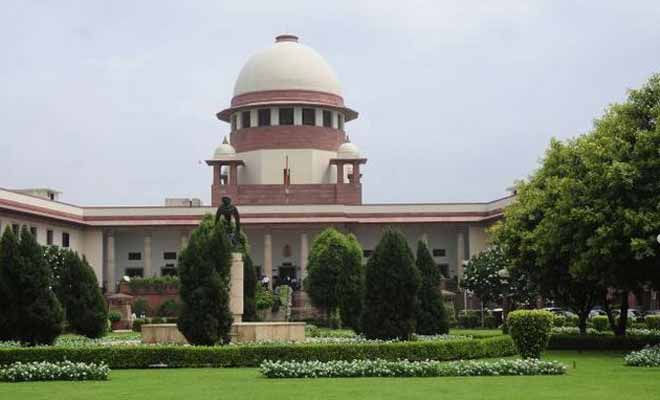 The Supreme Court on Friday said that the Chief Justice is 'master of roster' having the power to allocate cases to different benches. Hearing a petition filed by senior lawyer and former Union Minister Shanti Bhushan, the apex court observed being the sneior-most, the CJI is empowered to exercise leadership in administration of court which includes assignment of cases. 
Shanti Bhushan, in his petition, had suggested that rostering of judges and assigning of cases should be decided by a panel of senior judges rather that the CJI. In his PIL, Bhushan had alleged that 'master of roster' cannot be an 'unguided and unbridled' discretionary power, exercised arbitrarily by the CJI by hand-picking benches of select judges or by assigning cases to particular judges.
"Erosion of judiciary in minds of people is greatest threat to judicial system. CJI, being the senior-most judge of SC, is spokesperson and leader of judiciary," Justice AK Sikri, who  was part of the two-judge bench which was hearing Bhushan's petition, said. 
In April, asserting the superior authority of the Chief Justice of India, the Supreme Court had held that the CJI is an "institution in himself" and occupies a "unique position" having the "exclusive prerogative" to allocate cases and set up benches.
Rejecting a plea for guidelines on the setting up of benches and allocation of work to judges, the bench headed by Chief Justice Dipak Misra also said there cannot be a "presumption of mistrust" against the CJI.
In a first, four senior-most SC judges hold press conference: Here's who said what
The verdict assumed signficance as it came against the backdrop of an unprecedented press conference on January 12 by the four senior most judges of the apex court where they targeted Justice Misra over what they called improper allocation of cases.
Justices J Chelameswar (now retired) Ranjan Gogoi, Madan B Lokur and Kurian Joseph had said the Chief Justice was "the master of the roster" but is "only the first amongst the equals - nothing more or nothing less."
WATCH: CJI is the master of roster, says Supreme Court
(With inputs from agencies)