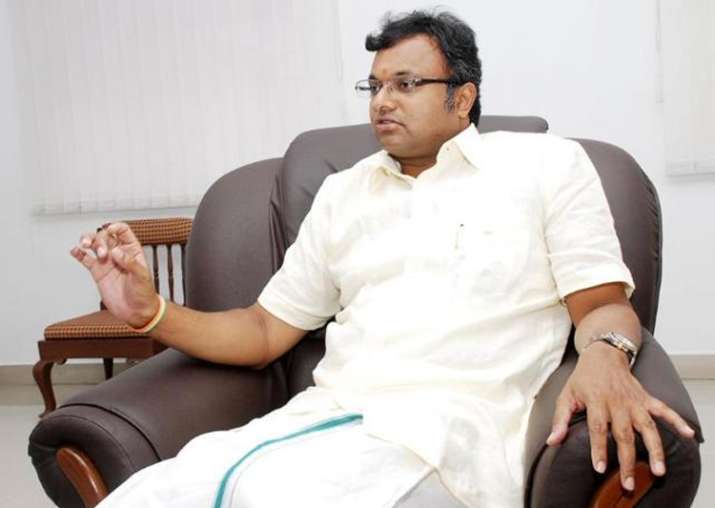 The Supreme Court today stayed the order by the Madras High Court that stayed the Centre's lookout notice against Karti Chidambaram and four others in a 2G-related case. 
SC listed the matter for hearing on Friday. The top court also issued a notice to Karti saying he did not join investigation and did not respond to summons.
The apex court also directed the Madras HC to decide Karti's plea seeking quashing of FIR against him in consonance with law. 
The decision came after the top court today agreed to hear a plea by the Centre challenging the Madras High Court's stay on the a lookout circular issued by the Central Bureau of Investigation against Karti Chidambaram. The CBI on Monday moved the apex court against the Madras High Court order.
Additional Solicitor General Tushar Mehta mentioned the matter for an early hearing before a bench of Chief Justice Jagdish Singh Khehar and Justice D.Y. Chandrachud.
Mehta told the court the order staying the lookout notice was received by the CBI on Friday and since the next two days were Saturday and Sunday they were moving the court on Monday for an early hearing.
Mehta told the bench the Madras High Court had no jurisdiction to entertain the matter.
Emerging from the court room, Mehta said that the plea was against stay of lookout notice.
He urged the bench to hear the matter at the end of the board later during the day saying that petition challenging the high court order has already been numbered.
The Supreme Court said it will hear the matter today itself. 
The case relates to alleged irregularities in the Foreign Investment Promotion Board (FIPB) clearance to INX Media for receiving overseas funds when his father was the Finance Minister in 2007.
On August 10, the Madras High Court stayed a "look out circular" (LOC) issued against him under the Passport Act over a corruption case filed by the CBI. The LOC was stayed by Justice M Duraiswamy who passed the order after hearing the arguments of counsels representing Chidambaram and the Centre. 
The Centre has been directed by the court to file a counter-affidavit by September 4.
Karti had moved court on August 4 for quashing of the LOC, alleging that it was part of the central government's "political vendetta". He claimed that the LOC was issued on July 18 though he had responded to the summonses issued by the CBI and that it was done to cause "embarrassment" to him and to throttle the voice of his father, "a leading member of the opposition".
Karti had said he was scheduled to visit the UK from August 16 for two weeks and that if the LOC was not recalled, his travel plans would be jeopardised.
(With agencies)