Follow us on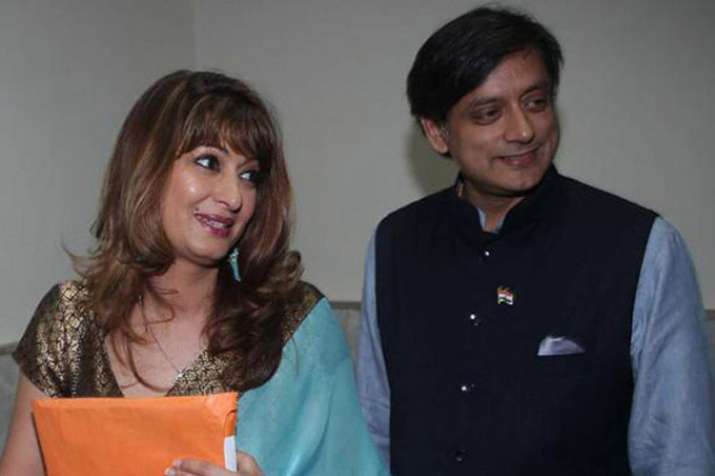 Delhi's Patiala House Court has sanctioned Congress leader Shashi Tharoor's request for an anticipatory bail against a bail bond of Rs 1 Lakh in case related to death of his wife Sunanda Pushkar. Special Judge Arvind Kumar had reserved the judgment after the Delhi Police opposed Tharoor's anticipatory bail plea.
The court has said that Congress MP cannot travel abroad without prior permission of the court and cannot tamper with the evidence and witness.
The Thiruvananthapuram MP has already been summoned as an accused on July 7 in the case.
On Wednesday, the Delhi Police opposed Tharoor's anticipatory bail plea, saying he might flee the country. Special Public Prosecutor Atul Srivastava, appearing for Delhi Police, also said that since Tharoor, an influential person, has been summoned now as an accused, he may harm the investigation.
"He is a frequent flyer and may settle abroad. Some of the key witnesses — including Narayan Singh and Bajrangi — are still working with Tharoor and he may influence them," he said.
Senior advocates Kapil Sibal and Abhishek Manu Singhvi, appearing for Tharoor, told the court that the police was speaking contrary to what they had said earlier. "In the charge sheet they said that Tharoor cooperated during the probe and, therefore, he was not arrested. Police is speaking to the contrary to what they said earlier," the counsel said.
They told the court that since Tharoor was not arrested before filing of the charge sheet, he should be given protection from arrest. The Congress leader had moved the court yesterday, seeking anticipatory bail.
In his plea, Tharoor had submitted that the chargesheet in the case was filed and the Special Investigation Team had categorically stated that the probe was concluded and that his custodial interrogation was not required.
The court had summoned him as an accused in the case on June 5, asking him to appear before it on July 7 and observing that there were sufficient grounds to proceed against him.
Pushkar was found dead in a suite at a luxury hotel in the city on the night of January 17, 2014.
Tharoor has been charged under sections 498A (husband or his relative subjecting a woman to cruelty) and 306 (abetment of suicide) of the Indian Penal Code (IPC), but has not been arrested in the case.
The police, in its chargesheet filed on May 14, had accused Tharoor of abetting Pushkar's suicide and told the court that he should be summoned as an accused in the case, claiming there was sufficient evidence against him.
In the nearly 3,000-page chargesheet, the police had named Tharoor as the only accused, while also alleging that he had subjected his wife to cruelty.
(With inputs from PTI)