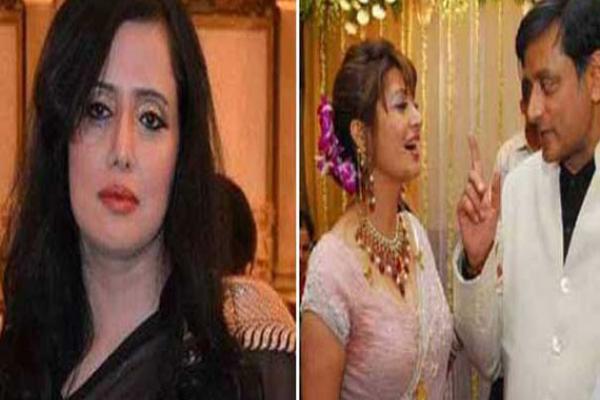 New Delhi: Delhi police have quizzed Pakistan-based journalist Mehr Tarar in connection with the Sunanda Pushkar murder case.
According to a report in The Times of India, Tarar came to India two, three months ago for the questioning, which was conducted at a five-star hotel in central Delhi. She was questioned for about three hours in presence of women officers.
Tarar cooperated with the police but denied charges of any romantic liaison with Tharoor. She also denied having exchanged "objectionable" emails or BBM messages with Tharoor, the report says.
The Police had sought her co-operation in the probe which Tarar promised to do so.
"The police wrote to her last December asking her to cooperate in the probe. After promising cooperation, she sent a confirmation to the DCP (south) in February, the daily quoted its sources as saying.
Sunanda Pushkar was found dead at a five-star hotel in South Delhi on the night of January 17, a day after her twitter spat with Pakistani journalist Mehr Tarar over the latter's alleged affair with Tharoor.
Pushkar's death attracted a lot of conjecture, as she was involved in a very public spat just a day earlier with Pakistani journalist Mehr Tarar on Twitter over the latter's alleged affair with Tharoor.
Tarar had figured prominently in the statements of several people connected with the case, including journalist Nalini Singh. She had said Sunanda wanted her help in retrieving some BBM messages exchanged between Tharoor and Tarar. Sunanda, she told cops and the magistrate, had told her that Tharoor was going to marry Tarar after the Lok Sabha elections in 2014.
Tarar in Januray this year said that she was ready to answer any question on the issue.
"If they want to ask me anything... If they want to ask me any question whatsoever that they think... I can answer," 46-year-old Tarar had said a day after Delhi Police had registered a murder case into Sunanda's death