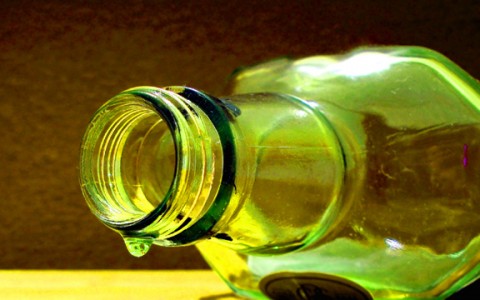 Etah: The main accused in the spurious liquor tragedy has been arrested even as the death toll from the alcohol poisoning climbed to 21 today. 
As per reports, after consuming spurious liquor on Friday, seventeen people lost their lives while four people were reported to have lost their vision.
After the incident, ten officials, includind eight police personnel have been suspended.
"The liquor was purchased from an outlet owned by Sri Pal, who has been arrested. An FIR has been lodged against him at Aliganj police station and action will be taken against others found involved," senior superintendent of Etah police Ajay Shankar Rai told media.
Several people from Luhari Darwaja and adjacent Laukhera village consumed the liquor late last evening which led to the death of Netrapal (35), Ramesh Shakya (36), Sarvesh (25), Ateeq (31) and Ram Autar, police said.
Charan Singh, Sobaran Singh (60) and Chini (30) died at the district hospital this afternoon, while Vipin (40) died at Agra Medical College. DIG (Range) Govind Agarwal has confirmed the toll. Five more persons, namely Dharmpal, Pramod Yadav, Mahipal and Ram Singh died at different hospitals in the area, District Magistrate Ajay Yadav said.
District Magistrate Ajay Yadav said an ex-gratia of Rs 2 lakh each would be given to the families of the deceased.
The state government said the treatment of those who lost their vision will be done free of cost. They will also be given Rs 50,000.
In Lucknow, Chief Secretary Deepak Singhal apprised Chief Minister Akhilesh Yadav of the incident. He directed Principal Secretary (Excise) and Principal Secretary (Home) to take stern action against officials found guilty of dereliction of duty.
Singhal also directed senior officers to reach the spot and ensure proper treatment of those taken ill.
He has directed the officers to ensure that such incidents are not repeated in future.
(With Agency input)