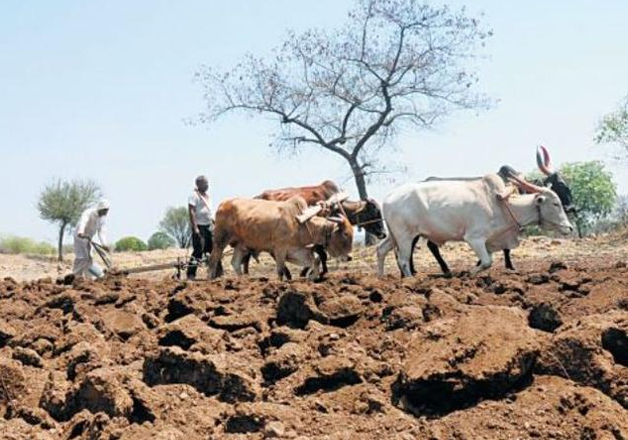 Expressing grave concern over farmers' suicide due to indebtedness and crop failure, the Supreme Court on Friday observed that the government was going in a 'wrong direction' in tackling the menace. 
A bench comprising Chief Justice JS Khehar, Justice DY Chandrachud and Justice SK Kaul said that the issue of farmers' suicide is of 'extreme importance' and it is surprising that the government has not taken 'any action' to address the causes behind these suicides, happening for so many decades.
The court also asked the Centre about its policies to prevent farmer suicides in the country, saying that paying compensation to the victim's families is not the real solution.
The bench said that it was sad and unfortunate that farmers were committing suicides on account of crop failure and inability to repay agricultural loans.
"This issue is of extreme importance. Tentatively, we feel that you are going in a wrong direction. Farmers take loan from banks and when they are unable to repay, they commit suicide. The remedy to the problem is not to pay money to farmers after the suicide, but you should have schemes to prevent this," the bench observed.
"Farmers' suicides have been happening for so many decades and it is surprising that no action has been taken to address the causes behind suicides," it said.
Additional Solicitor General P S Narasimha, appearing for the Centre, told the bench that the government has initiated many schemes for farmers and the 2015 crop insurance scheme would drastically reduce such fateful incidents. 
The ASG said other schemes also needed to be strengthened to make farmers feel that the government would stand behind them in distress. 
The court was hearing the plea, filed by NGO 'Citizens Resource and Action and Initiative' on the plight of farmers in Gujarat and suicide committed by many there. The bench had expanded the scope of the petition to the entire country. The court posted the matter for March 27.