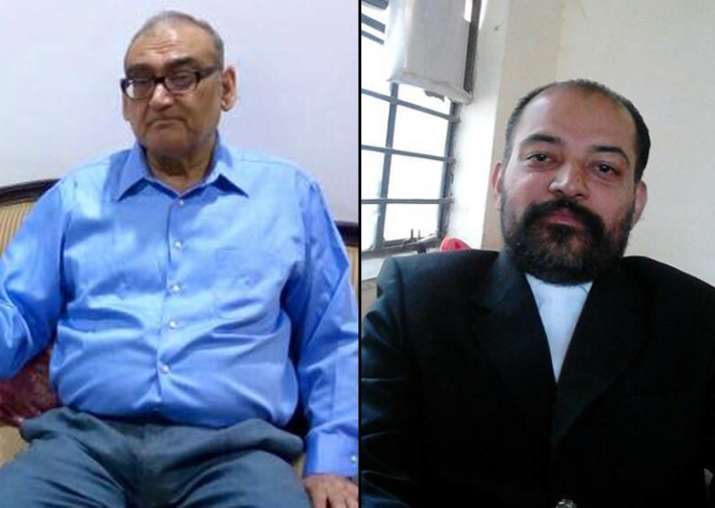 The controversy surrounding 2011 Soumya rape and murder case continued on Monday with convict's lawyer alleging that Justice Markandey Katju was an "incompetent and prejudiced judge". The statement comes days after former Supreme Court judge questioned the apex court's verdict commuting death sentence of convicted rapist Govindacahamy.  
Katju said on Friday that the SC had "grievously erred by law" in the Soumya rape and murder case by commuting death sentence of Govindacahamy. 
Responding to Justice Katju, Govindachamy's criminal lawyer BA Aloor today said, "Katju, according to me as an advocate, is not a competent judge." 
"Justice is not something that should be available only to one party. The accused also deserves that," the Firstpost quoted him as saying.  
"The comments that Katju made show all his rulings (as a Supreme Court judge) done in 2007-2011 need to be seen with suspicion. His orders and judgments were done with prejudice in the context of his criticism on the SC judgment (in Soumya case)," he added.  
A three-member bench headed by Justice Ranjan Gogoi quashed Govindachamy's death penalty, but upheld life imprisonment for raping 23-year-old Soumya on 1 February, 2011. 
The the death sentence was awarded to Govindachamy by the Thrissur fast track court in November 2011 that was later upheld by the Kerala High Court in December 2013. 
The bench, in its order, held Govindachamy guilty of rape but said that the murder charge was not proved beyond reasonable doubt. The apex court had found that there was no intention on the part of the accused to kill the victim on Thursday. 
It held that since it has not been proved that the accused had intention to kill, he cannot be held guilty of murder. 
Commenting in the SC verdict, Justice Katju said in a Facebook post, "The Supreme Court has grievously erred by law by not holding Govindachamy guilty of murder." 
"What the court has overlooked is that Section 300 IPC, which defines murder, has 4 parts and only the first part requires intention to kill," Katju said. 
"If any of the other 3 parts are established, it will be murder even if there was no inention to kill," the former Press Council Chairman stated. 
Katju said it was "regrettable" that the court has not read Section 300 carefully. 
"The judgement needs to be reviewed in an open court hearing," he said.