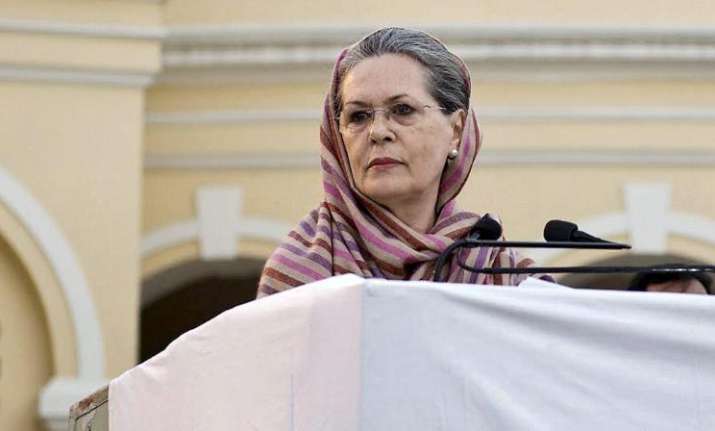 The ruling Bharatiya Janata Party (BJP) on Tuesday alleged that during the UPA regime, Sonia Gandhi-led National Advisory Council (NAC) was a "supporting ground for naxalites".
Launching a scathing attack on the Congress party, BJP spokesperson Sambit Patra accused it of compromising national security for political opportunism.
Patra alleged that senior opposition leaders like Digvijaya Singh and Jairam Ramesh extended support to people with "naxal links".
However, there were no immediate reactions from the Congress leaders.
Addressing a press conference here, the BJP's national spokesperson Sambit Patra also alleged the Congress tried to "mainstream maoism and naxalism" during its rule amd the party should therefore call itself the "Congress Party of Maoists" or the Indian National Congress (Maoists).
Showing a letter which he said was written by one 'comrade' to another, Patra said it talked about the Congress willing to fund their activities and contacting Digvijaya Singh for assistance.
"National security is an issue of paramount importance and to play with national security only for political opportunism is something which the Congress has been doing so," Patra told reporters.
Watch; India TV debate on allegations leveled against Congress by BJP's Sambit Patra
​
He claimed the letter was written by 'Comrade Surendra to Comrade Prakash' on September 25 and it says the Congress leaders were willing to assist and fund the process. He alleged the letter contained a phone number of Digvijaya Singh, who he said was the Congress president "Rahul Gandhi's guru".
Patra alleged the Congress has always been double-faced on naxalism, as some opposed it while there are others within the party who have romanticised naxalism.
"The National Advisory Council, the coterie of those who were closest to the then Congress president Sonia Gandhi, was the supporting ground for naxalities," Patra said.
Patra also claimed that former union minister and Congress leader Jairam Ramesh had written a letter to the Maharashtra Government to release Mahesh Raut, an activist who was arrested in for his "naxal links".
Accusing the Congress of having "so much love for convicted naxals", Patra alleged the party compromised the national security for way too long.
(With PTI inputs)