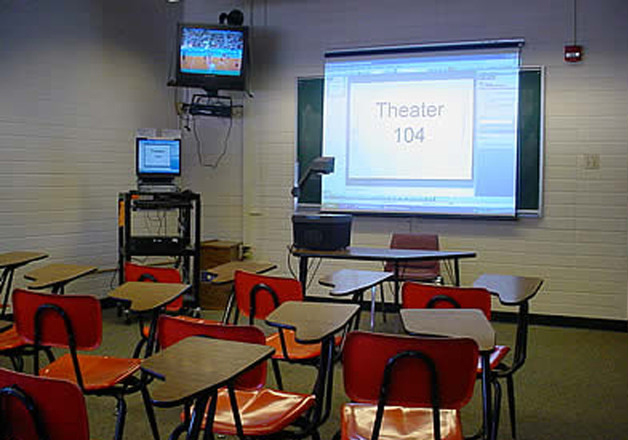 As many as 32 schools in Srinagar will have smart classes by end of the current fiscal year, the state government has announced. 
Out of the 32 city schools, 22 have been approved under Rashtriya Madhyamik Shiksha Abhiyhan (RMSA) and the rest will be covered under Sarva Shiksha Abhiyan (SSA). 
The 22 schools under RMSA include BHS Bakshipora, BHS Balhama, BHS Braine, BHS Dara, BHS Natipora, BHS Pantha Chowk, BHS Rangteng, BHS Kralkhud, BHS Sonwar, BHSS Batmaloo, BHSS Nawakadal, BHSS Nawpora, BHSS Zainakoote, GHS Balhama, GHS Harwan, GHS Raiteng, GHSS Chanpora, GHSS Nawakadal, GHSS Nishat, GHSS Soura, SP Hr Sec School and MPML Hr Sec School.
The remaining 10 schools covered under SSA are - HS Sangam, MS Chonchfakir, GHS Umerhair, BMS Narpora, BHS Lalbazar, BMS Zadibal, BMS Tulsibagh, BHS Barthana, GMS Kothibagh, BMS Baba Ghulam-Din.
District Development Commissioner Srinagar, Farooq Ahmad Lone, yesterday convened a meeting to review the progress regarding establishment of Smart Class Rooms in the city Schools.
During the meeting, Lone directed the Chief Education Officer, Srinagar, and other concerned to ensure timely completion of the project besides ensure quality of equipments. 
He was informed that Smart Class and ICT Labs shall be established in 32 Schools of the district during current fiscal. 
He said the meeting was informed that total cost of project for each school under RMSA is around Rs 8 lakh including electrification and Vinyl flooring, while as under SSA, each school would get Rs six lakh. 
The Chief Education Officer informed that the project is being implemented through National Institute of Electronics and Information Technology (NIELIT) to ensure strict quality control. 
On the occasion, the DDC released an amount of Rs 38.80 lakh out of Special Area Development Programme (SADP) to meet the requirements so that smart class rooms or ICT Labs are established soon to benefit the students.