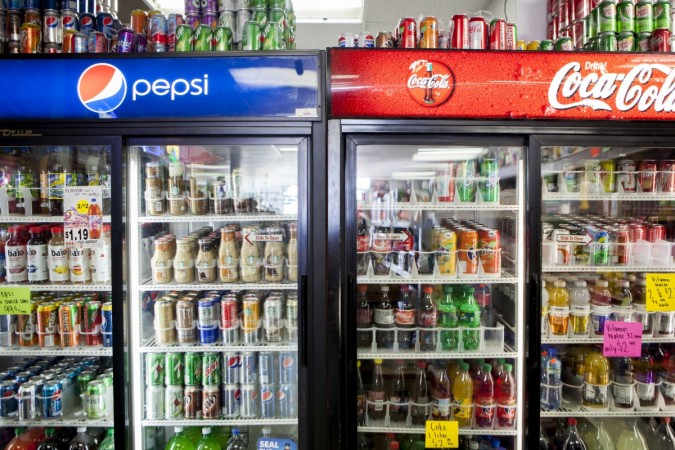 There has been a mixed response to a traders' call for boycott of Pepsi and Coca Cola products across the state, with many small shops taking the popular beverages off their shelves.
The call for boycott was given by the All India Traders Association who say they want to promote local products. The decision to boycott Coca Cola and Pepsi products was made during the Jallikattu protests that had hit the state in January.
They(Pepsi Coke) are not healthy drinks, have certain harmful germs.So we decided to boycott: Vikrama Raja,Tamil Nadu Traders Union pic.twitter.com/Yk99huKOBP

— ANI (@ANI) March 1, 2017
The protests which sought a revocation on the ban on the bull-taming sport, also alleged that it was US-based NGO People for Ethical Treatment of Animals (PETA) was responsible for the ban.
Traders had then said that since Peta was behind the ban on Jallikattu, they had decided to boycott products by US companies.
However, the association has other reasons too. They say that both Pepsi and Coca Cola were drawing huge amounts of water at their plants and were exploiting water bodies to manufacture aerated drinks.
Traders have started removing stocks which have already reached the shops: Vikrama Raja,TN Traders Union on Pepsi Coke boycott pic.twitter.com/gT69UFVV8R

— ANI (@ANI) March 1, 2017
Retailers also said they had stopped taking orders for fresh stock of Coke and Pepsi though there was no dip in the demand for the drinks. 
Time of India reported that most small traders in North Chennai, Trichy and Salem stopped selling Pepsi and Coke in response to the boycott call. In Salem, shopkeepers stopped selling Aquafina too, a drinking water brand from PepsiCo.
While there are lakhs of small traders in the state and the impact of the boycott is visible at small shops, Pepsi and Coke continue to be sold freely at malls and departmental stores.