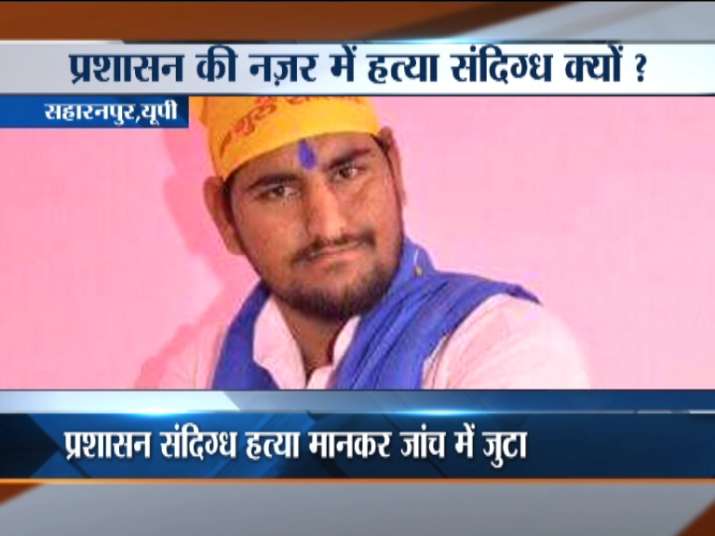 The situation in Saharanpur became tense after the brother of Bhim Army's leader was shot dead  by unknown assailants on Wednesday in a town in western Uttar Pradesh. The incident happened near the venue of a function to mark the Maharana Pratap Jayanti. 
The police booked four people following a complaint by Sachin Walia's mother. But they said it was not immediately clear if this was a case of murder, implying that it could be an accident. 
However, the victim's family has alleged that it was murder and demanded Rs 50 lakh as compensation. Sachin Walia's brother Kamal heads the Saharanpur district unit of the Dalit outfit. 
Meanwhile, internet services have also been suspended in the area to prevent any untoward incident.
Govt must probe if Bhim Army leader's brother killed in hate crime: Amnesty 
Amnesty International India demanded a probe into the killing of the brother of Bhim Army's Saharanpur president. 
"The Uttar Pradesh government must investigate whether Sachin Walia was killed in a hate crime," Asmita Basu, Programmes Director, Amnesty International India, said in a statement. 
Amnesty said that around this time last year, Dalits in Saharanpur district faced several alleged caste-based attacks whose perpetrators are yet to be punished. 
The global human rights body recalled another incident on May 5 last year when a Dalit man was killed, at least 14 seriously injured, and at least 50 Dalit homes partially or completely burnt in Shabbirpur village by dominant caste Thakur men, following a clash between members of the two communities over a dispute about a procession. 
"The Uttar Pradesh authorities must ensure that similar attacks don't occur again, and end impunity for hate crimes against Dalits in the state," a statement by Amnesty read.
- With PTI inputs