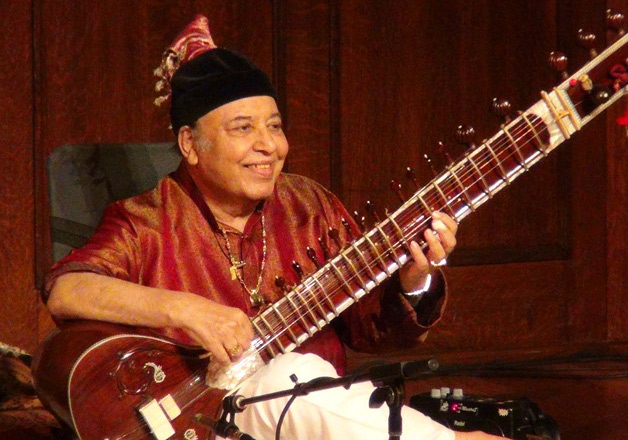 Renowned Sitar and Surbahar player Ustad Imrat Khan (82) has refused to accept the fourth highest civilian award of the land, Padma Shri, terming it 'too late' and 'too little'.
In a letter to the Indian Consulate in Chicago, Khan, son of Ustad Inayat Khan and younger brother of Ustad Vilayat Khan, noted that the government has chosen to honour him Padma Shri during the 'last moment' of his life. 
The musician said that he has mixed feelings about getting the award as his 'juniors' have already received the Padma Bhushan, the third highest civilian awar. 
"At the last moments of my life at the age of 82 the Government of India has chosen to recognise me with the Padma Shri award. While I acknowledge the good intentions behind this move; I have mixed feelings about it without holding any prejudice, to the purpose of this award which comes perhaps many decades late — while my juniors receive the Padma Bhushan," the letter reads.
The government's decision to confer the Padma Shri on Khan comes 37 years after he received a Sangeet Natak Akademi Award. The government has also invited ire from classical music fraternity for 'honouring' the musician so 'late'.
On his 'worldwide reputation and contributions', the maestro wrote: "I have had the privilege to perform with the pillars of Indian art and culture, like Ustad Vilayat Khan, Ustad Bismillah Khan, Ustad Amedjan Thirakwa Khan, Pandit V G Jog and many others. Each of them, geniuses in their own right, were also worthy recipients of the Padma Bhushan or Padma Vibhushan awards."
Khan said that he made music his life and 'never compromised and will not do it now as well'.
"I have never compromised in my life," he said, questioning " why should I compromise now when this award presented to me is not parallel to my worldwide reputation and contributions to the pure arts and culture of India?"
Khan also expressed his unhappiness for not conferring Padma Vibhushan on his father who he said was 'country's most influential Sitar and Surbahar players'.