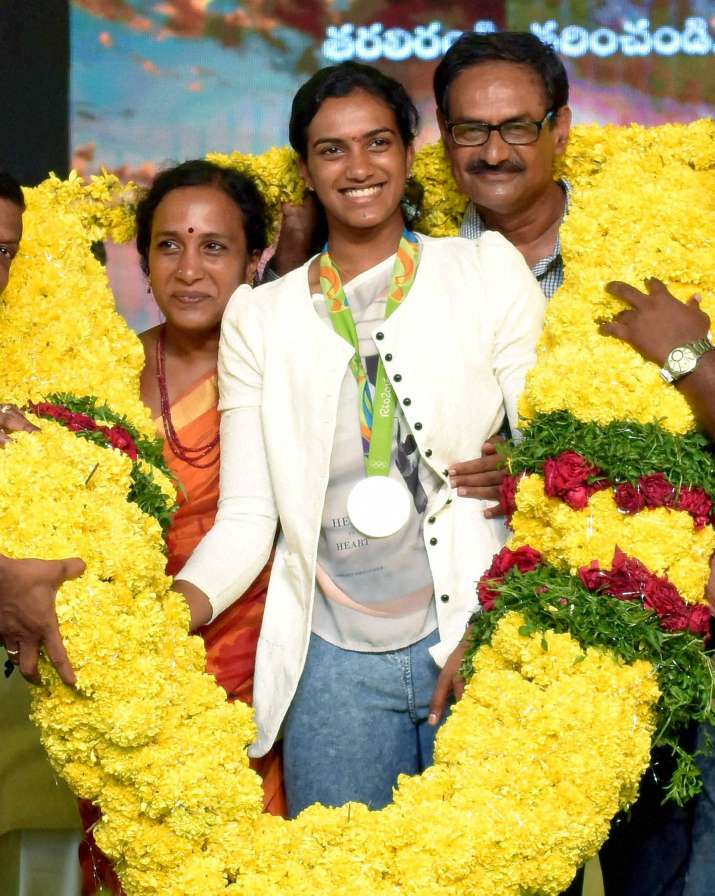 PV Sindhu's return to India saw an unusual battle of political one-upmanship between Andhra Pradesh and Telanga as both states claimed that India's first woman Olympic Silver medalist belongs to them.The tussle itself exposes deep regional insecurity between the two states.
The two states tried to outdo each other just to prove her state lineage, as if she will opt for the state which gives her more money. 
Many people and politicians in Telangana claimed Sindhu is their pride because she was born and brought up in Hyderabad and her father is from Telangana. 
Those from neighbouring Andhra Pradesh - which shares Hyderabad as capital till 2024 - countered that claim, saying that her mother is from Vijayawada. 
The two states also tried to edge each other out in doling out rewards for the shuttler. 
After Sindhu won the silver medal, Andhra CM Chandrababu Naidu announced a Rs 3 crore cash reward for her along with a 1,000 square yard residential plot in AP's upcoming capital Amaravati. He also offered her Group I officer's post of special grade deputy collector in the AP government.
Not to be left behind, Telangana government biggies who had tweeted that a Rs 1 crore cash reward would be given to Sindhu upped the offer to Rs 5 crore soon after Naidu declared his intent to give Rs 3 crore.
In an interview Sindhu was asked what's her take on the issue, thankfully, her coach once again came to her rescue and said Sindhu belongs to India.