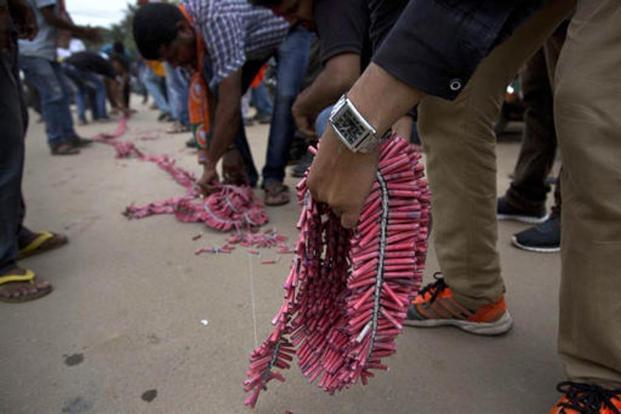 The Supreme Court on Monday upheld its order pronounced in November 2016 banning the sale of firecrackers in Delhi and National Capital Region (NCR). The ban on the sale of firecrackers will continue till October 31 this year. 
Here are 5 key points of this development:
1. The Supreme Court bench headed by Justice AK Sikri said the September 12 order which temporarily lifted the stay on the sale of firecrackers in Delhi-NCR will come into effect from November 1. 
2. This year's festival of Diwali is on October 19. According to the SC order, no firecrackers will be available for salr and purchase before the festival of light this year. 
3. The apex court said in its October 7 order that it has not changed the September 12 order but its November 11, 2016 order in which the top court had banned the sale of firecrackers "should be given a chance". 
4. The aperx court, through the 2016 order, had suspended all licences which "permit sale of fireworks, wholesale and retail within the territory of Delhi-NCR". 
5. Earlier on September 12 this year, the apex court had temporarily lifted its earlier order and permitted sale of firecrackers. The apex court's order came on a plea seeking restoration of the November 2016 order.
Full coverage here: No firecrackers this Diwali as Supreme Court restores ban on sale in Delhi-NCR
(With inputs from PTI)