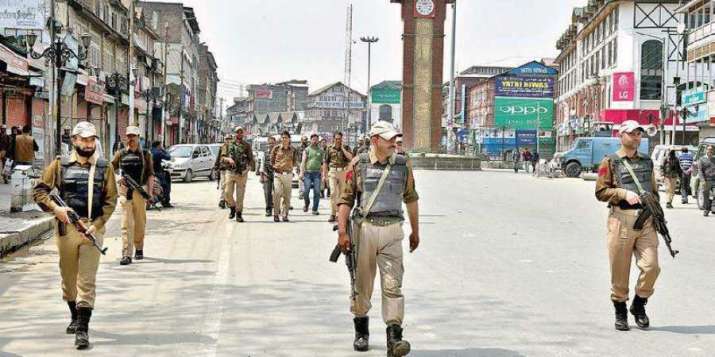 Several parts of Kashmir observed shut down after clashes broke out between security forces and youths. The clashes were followed by rumours about scrapping of Article 35A, said a police official.
"Spontaneous shutdown is being observed in many places in Srinagar, the summer capital of Jammu and Kashmir, and Anantnag district in south Kashmir," the official said.
Announcements on scrapping of Article 35A were made on loudspeakers, he said, adding that people were asked to come out in protest and observe strike.
"Shops and other business establishments, which had opened this morning, downed shutters after rumours of Article 35A being scrapped spread like wild fire and were circulated on social media," the official said.
Security forces are controlling the situation, the police official said.
In a statement, police appealed to people to maintain calm and not pay heed to rumours.
"Some sections of media circulated news regarding Article 35A. The news is refuted as baseless. People are requested to maintain calm and not to pay heed to rumour. The main hearing is on August 31," the statement said.
Article 35A accords special rights and privileges to the citizens of Jammu and Kashmir and is facing a legal challenge in the top court. It was incorporated in the Constitution by a 1954 Presidential Order.