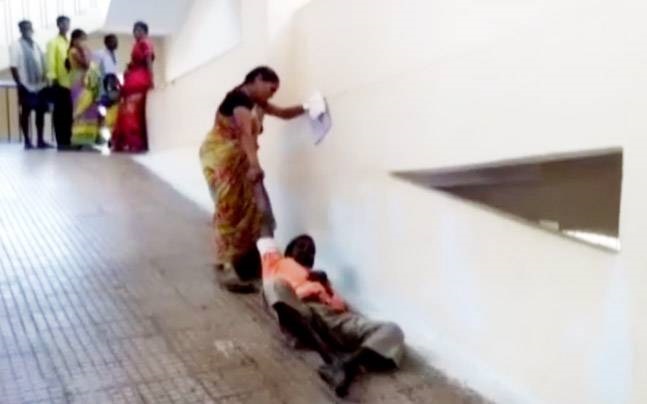 In a shameful incident at a government hospital in Andhra Pradesh's Anantapur district, a woman was forced to drag her husband to the first floor of the hospital after she was allegedly denied a stretcher to carry the patient. 
Srivani brought her severely ill husband to the government hospital for treatment. After reaching the hospital, she requested the staff for a wheelchair or stretcher to take her husband to the first floor where the doctor was available. 
However, the hospital staff allegedly ignored her request. After a brief wait, she started dragging her husband P Srinivaschari to the first floor using the ramp. 
P Srinivasaacari works as a security guard in Hyderabad. He had returned home after his health deteriorated.  He complained of acute abdominal pain and suffered from diarrhoea, when his wife, Srivani took him to the government hospital.
Soon after the incident grabbed the spotlight, hospital-in-charge Mallikarjun Reddy ordered an inquiry in this regard.
"There were five stretchers available in the hospital at the time of the incident and we came to know about this when everything was over," he said.