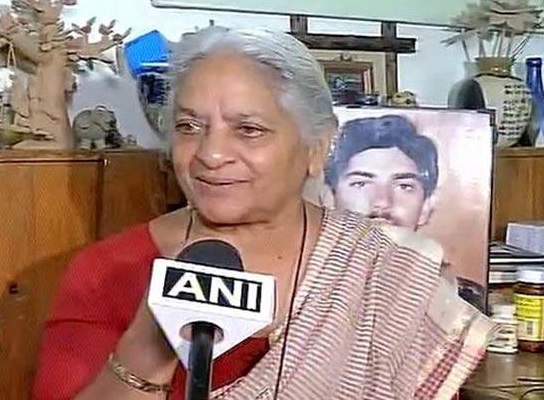 In a shameful incident, the mother of a martyred decorated Army Captain on Friday alleged that policemen in Bhopal demanded bribe to look for her son's medals, stolen two years ago.
The incident was reported ahead of PM Modi's visit to the city today to honour martyrs and open a war memorial
Nirmala Devi's son, Captain Devashish Sharma, died in anti-terror operations in Jammu and Kashmir and was awarded with the Kirti Chakra and Virata Chakra medals.
The medals were stolen in October 2014 by burglars who broke into Nirmala Devi's home in Bhopal when she was out.
Soon after her story emerged in the media this week along with reports of the PM's visit, state Home Minister Bhupindra Singh visited her and assured all possible help.
"Nirmala Devi's case will be reopened," the state Home Minister said.