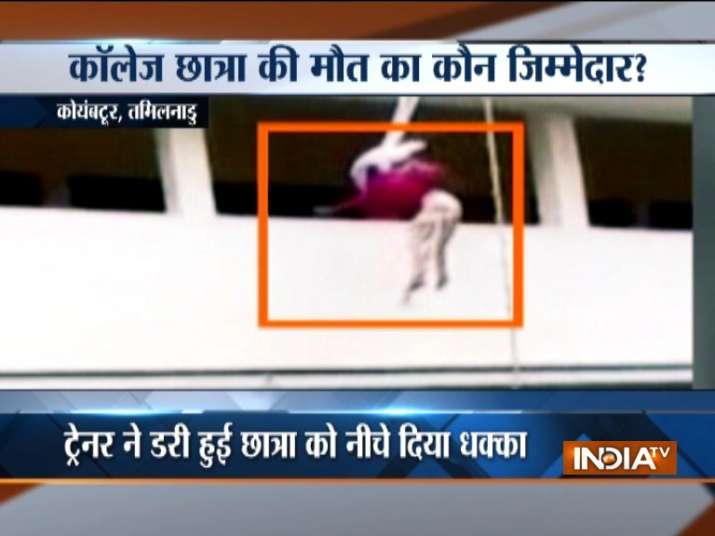 A disaster preparedness drill went all "disastorous" on Thursday and claimed the life of a 19-year-old girl when she jumped from the second floor of a building. N Logeswari, a second-year undergraduate student, was reluctant to jump. A trainer prompted repeatedly and finally pushed. Though a net was held by students on the ground, the girl hit a sunshade on the first floor and died on the spot.
The incident happened at the Kalai Magal Arts and Science College in Coimbatore, where Lokeswari was studying for a business degree. 
Around 4 PM, students of the college were being shown how to escape in case of any disaster. A video of the training session has captured the final moments of Logeshwari's death.
WATCH FULL VIDEO: