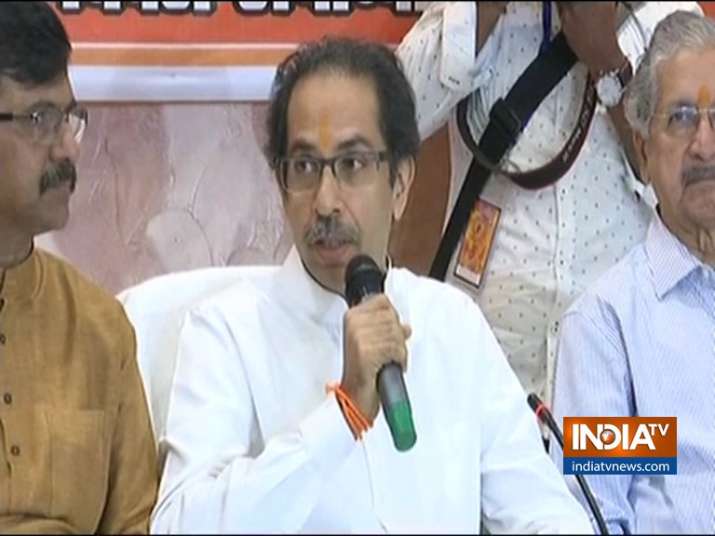 Taking a dig at Prime Minister Narendra Modi, Shiv Sena in its mouthpiece Saamna wrote why coming together of 22 opposition parties scared Modi.
Hitting out at the Narendra Modi government, the Shiv Sena said the Bharatiya Janta Party should realise that it is not there to stay forever in power and people will decide who will form next government.
"PM Modi inaugurated a huwitzer while the opposition parties were holding United India Rally in Kolkata. So why did Modi's canon tremble by coming together of 22 opposition parties? The government should not be overconfident about winning the upcoming elections as people will decide its fate," wrote Saamna.
The rough draft of a mahagathbandhan took shape at Mamata Banerjee's 'United India' rally in Kolkata on Saturday as 25 political leaders from over 20 political parties joined hands with a shared agenda of taking on the BJP in the Lok Sabha elections. They also agreed to take this partnership forward with more such rallies in other states and a concrete action plan in the form of a joint policy document.
While agreeing to tackle the question of the Opposition's prime ministerial face after the election results, leader after leader targeted Prime Minister Narendra Modi and the BJP over "rising intolerance", demonetisation, GST and alleged corruption in the Rafale deal.
Watch Video: