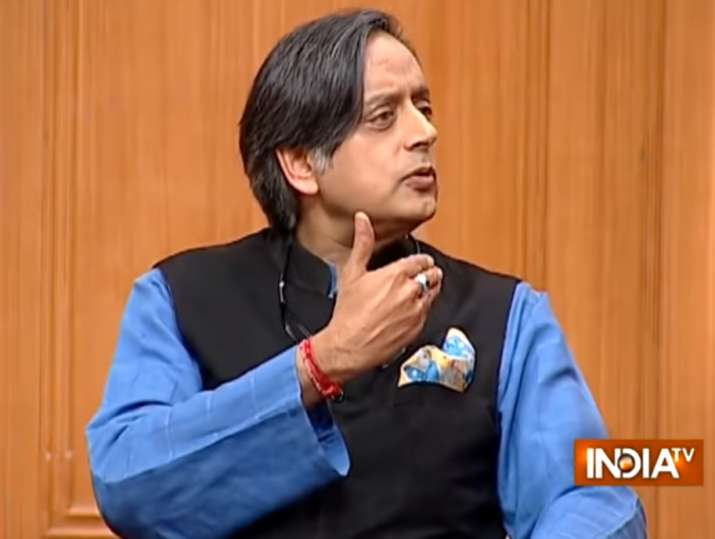 There should be a mutual respect between the political rivals, which has been missing since past four years under the Modi government, Congress leader Shashi Tharoor said. 
Talking to India TV's Editor-in-Chief Rajat Sharma in his show Aap ki Adalat, Tharoor said that in past four years the difference between the ruling and the opposition parties has widened as the government has failed to reach out to rivals. 
Also read | ​Shashi Tharoor in Aap Ki Adalat: 'Am a disciple of Swami Vivekananda since childhood, my 'Hindu Pakistan' remark was distorted'
"When Manmohan Singh was prime minister, a lot of ministers used to invite leaders of Opposition for meals at home to discuss matters of governance and seek support in Parliament, but that hasn't happened once in last four years," the Congress leader said, adding that the current ministers do not even talk to the opposition. 
This mutual respect is crucial for the country, he said. 
Recollecting an incident when Prime Minister Narendra Modi appreciated him for his Oxford debate on British colonialism, Tharoor said: "It felt very good when he (PM Modi) priased my speech and said it was at the right place at the right time. I wished him on his birthday as well, this is just mutual respect." 
"In 2014, when BJP won I sent out a tweet saying - Congratulations Narendra Modi on splendid victory - I received a reply within 10 mins saying - Congratulations Shashi Tharoor, I look forward to working with you. This was the kind of spirit required, but what we have seen in four years is quite different," he added. 
Also read | Nobody can stop Hindu Rashtra if BJP wins 2019 Lok Sabha polls, says Congress leader Shashi Tharoor in 'Aap Ki Adalat'
Watch video: There should be a mutual respect between the political rivals, says Shashi Tharoor
Watch full episode here: