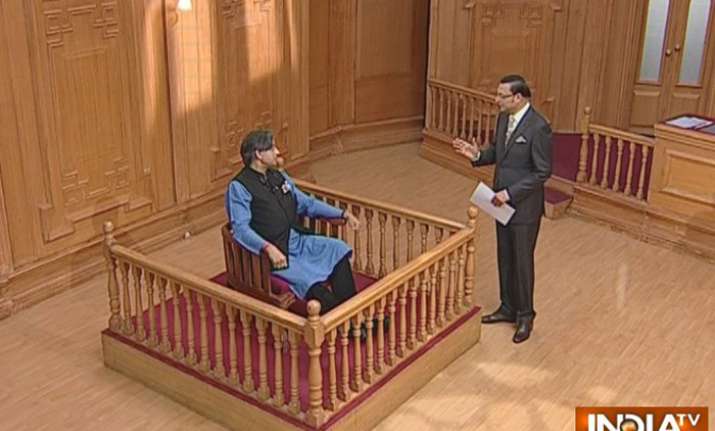 Senior Congress leader and Thiruvananthapuram MP Shashi Tharoor on Saturday said that Pakistan's Prime Minister-in-waiting Imran Khan will be forced to toe Pakistan Army's line on his country's relations with India, once he takes the reins of power in Islamabad.
Appearing in "Aap Ki Adalat" show hosted by India TV Chairman and Editor-in-Chief Rajat Sharma, Tharoor said that though Imran Khan is a 'good man', he will move forward only to the extent his Army will permit.
"We can talk to Imran, he is a man you can do business with...but only to the extent his army wants him to," Shashi Tharoor said.
Tharoor pointed out that if Pakistan Army decides to have peace with India, Imran Khan can be a good face for that.
" However, if their Army decides to do the opposite, then he can become the face for that too," he added.
Watch Video: Imran Khan will toe Pakistan Army's line on relations with India, says Shashi Tharoor
Watch Full Episode: Shashi Tharoor in Aap Ki Adalat