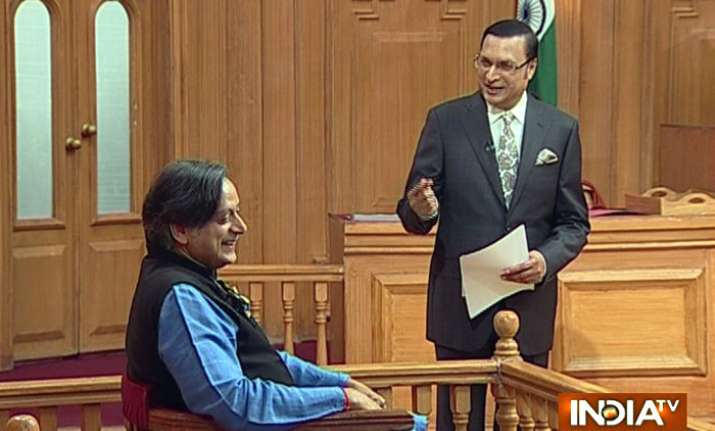 Speaking about his much popular vocabulary, Congress leader and Thiruvananthapuram MP Shashi Tharoor said that he tries using simple words, but at times tough vocabulary used by him is all in jest too. 
Appearing in "Aap Ki Adalat" show hosted by India TV Chairman and Editor-in-Chief Rajat Sharma, Tharoor said: "There might be some words, that I doubt people don't understand, so I tell their meanings in my tweets too."
"At times, I deliberately I use such (tough) vocabulary in jest too," Tharoor added.
"Communication should be to be understood. It would be my failing if I use words that people do not understand," Tharoor said. 
WATCH VIDEO | Shashi Tharoor in Aap Ki Adalat: 'At times, I use tough vocabulary in jest. I do write meanings too'
Watch full episode here: