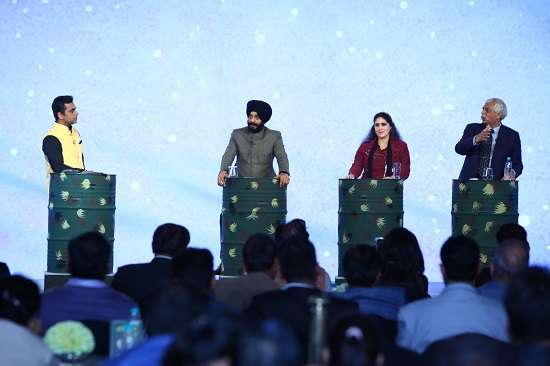 GD Bakshi, Shabnam Lone and MS Bitta participated in India TV mega Conclave on terrorism held earlier today. Talking about terrorism, GD Bakshi said,"India has been fighting against terrorism for past 70 years. It is madness to do the same things again and again and expect a different result. We have been trying to talk with Pakistan to bring peace but in vain."
He said that we have a habit of skirting major decision as recently we did a wonderful strike at Pakistan, but later said that it was a non-military strike at terror camp.
In a contradictory remark Shabnam Lone said,"I always say talks is the right way, but the condition of bloodshed in Kashmir pains everyone. But a Pulwama happens every day in Kashmir, which goes unreported."
"I believe the peace in Kashmir will usher after a war with Pakistan. PM Modi will have to call his defence chiefs and declare war against Pakistan," she added.
She also said,"Kashmiris will not stand with India unless you learn to respect us."
Feeling the pain of her lost father, she said,"Mushtaq Natram was released by India and he killed my father. I demand that India brings him in front of me and bring him to justice."
In a debate MS Bitta reverted to Shabnam Lone and said,"I am pained for Shabnam Lone's father, but I am also a victim of terrorism. And yet, my first allegiance lies with Mother India."
"When separatists said that they will divide Punjab from India to make Khalistan, we did not fight from Delhi and Chandigarh, we went to the fought at the front and brought back peace," he added.