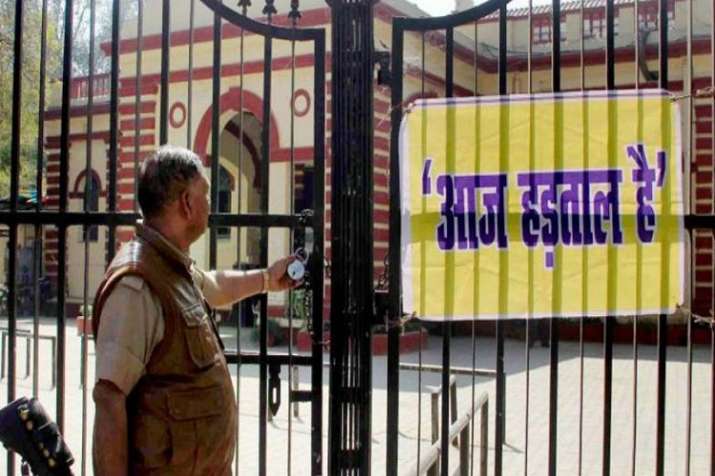 Demanding implementation of the Seventh Pay commission, nearly 17 lakh employees of the Maharashtra government will begin a three-day strike from Tuesday. Around 1.5 lakh gazetted officers had however withdrawn from the strike after a Government Resolution (GR) stating pending arrears of the Dearness Allowance (DA) for a period of 14 months will be paid was issued on Monday.
Another GR stating the 7th pay commission will be implemented from January 2019 was also issued.
The demand of employees for raising the retirement age from 58 years to 60 years and for working five days a week will be considered during Diwali, said an official on Monday.
According to the GR, the arrears will be paid in the salaries of employees for the month of August. In case of delay in implementation of the Seventh Pay Commission, the employees will receive benefit as per the wage structure of the Central government employees from January 2019, the GR stated.
State Government Employees Organisation president Nitin Sardeshmukh had earlier on Monday said class III and class IV employees of Zilla Parishads, state hospitals, staff working at Mantralaya (secretariat) will participate in the strike.
"The employees of the Central government have been getting benefits of the 7th pay commission since 2016. Seven state governments have implemented the pay commission," he said.
Sardeshmukh said the employees are yet to receive the arrears accrued to them since the implementation of the sixth Pay Commission by the state government.
1.85 lakh posts of class III and class IV employees are lying vacant in Maharashtra, he added.
Employees working in essential service departments like hospitals, fire brigade, water supply, etc. have been directed not to join the strike, a General Administration Department (GAD) official said.
Provisions of Essential Services Maintenance Act (ESMA) will be invoked against them if they join the strike, he said.