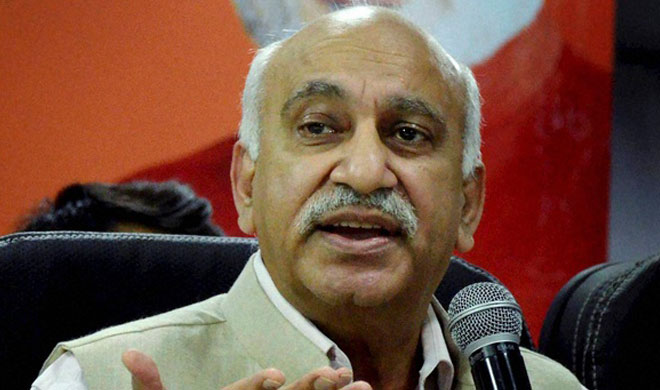 As part of the #MeToo campiagn, MJ Akbar has been accused by seven women journalists of sexual harassment including  Priya Ramani, Ghazala Wahab, Saba Naqvi, Shutapa Paul, Shuma Raha, Suparna Sharma, Prerna Singh Bindra.
Several women have shared on social media their stories of alleged sexual harassment by Akbar when he was an editor of a newspaper.
MJ Akbar is presently the Minister of State for External Affairs. He is a former editor who headed prominent newspapers like The Telegraph and the Asian Age.
Almost all the allegations are quite old as said by the women journalist themselves. Ghazal said the incident took place 20 years ago and for Shutapa Paul it was 7 years ago. 
Saba Naqvi and Priya Ramni also added that the matter is quite old.
Citing the statements of MJ Akbar on Triple talaq in Parliament and defending women and women's rights, AIMIM chief Asaduddin Owaisi on Wednesday demanded removal of M J Akbar from the Union Council of Ministers following allegations of sexual harassment against him. 
Owaisi said,"Shame on you as you stood in parliament during Triple Talaaq Bill & spoke about Muslim women empowerment & to stop their exploitation. You have been exploiting women yourself.
Watch: Seven women journalists accuse Union minister MJ AKbar of sexual harassment