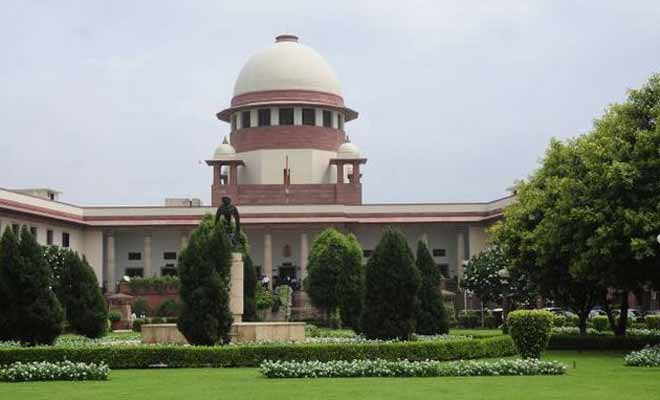 A couple of days after Vice-President and Rajya Sabha Chairman Venkaiah Nadu rejected a notice by the Congress-led opposition to impeach Chief Justice of India (CJI) Dipak Misra, two senior judges of the Supreme Court have urged the CJI to hold a 'full court'.
In their two-line letter, Justices Ranjan Gogoi and M B Lokur have urged the CJI to hold a full court to discuss issues plaguing the judiciary, reports say. Justice Gogoi is the next in line to take replace Dipak Misra as the next CJI. Misra is retiring from the post on October 2. 
As per convention, a full court meeting of the Supreme Court, involving all judges, is usually convened by the CJI when a matter of public importance relating to the judiciary comes up. 
The development days after Justice J Chelameswar on March 21, which was followed by a similar missive on April 9 by Justice Kurian Joseph who had sought the setting up of a bench of seven senior most judges to deal with the issues plaguing the top court.
Earlier in January, in an unprecedented event, four senior judges of the Supreme Court - Justice Kurien Joseph, Justice Chelameswar, Justice Ranjan Gogoi and Justice Madan B Lokur - mounted a virtual revolt against CJI Misra.
Also read: Four SC judges hold joint press conference, say 'Independence of judiciary is hallmark of democracy'
"At the outset, we four would like to thank each one of you for responding on a very short notice. It's an extraordinary event in the history of this institution. The administration of the Supreme Court is not in order. Many things that are less than desirable have happened in the last few months," Justice Chelameswar had said during the press conference on January 12.
Watch: The unprecedented press conference by top SC judges
"Unless this institution is preserved, democracy will not survive in this country," Justice Chelameswar said, adding that it was "extremly painful" to hold the press conference in such a manner.
(With inputs from PTI)