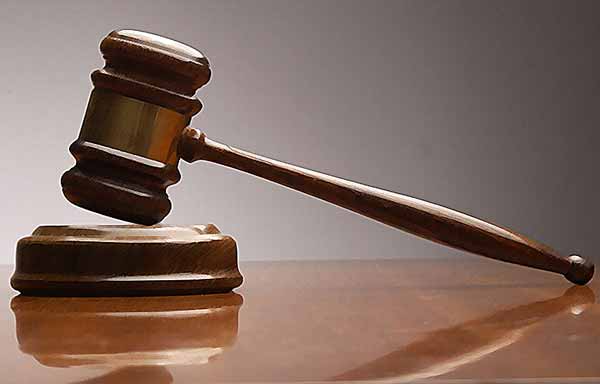 A Bihar court on Tuesday sentenced 10 persons to death and three others to life imprisonment in connection with the Senari massacre in which 34 people were killed by Maoists in 1999, a government lawyer said. 
The quantum of punishment for two other convicts will be announced on November 18, Additional District Judge of Jehanabad civil court Ranjit Kumar said while pronouncing the sentencing order. 
On October 27, the court had convicted 15 persons and acquitted 23 others for lack of evidence in the sensational massacre by the outlawed Maoist Communist Centre (MCC) ultras 17 years ago. 
The much-awaited verdict has come nearly 17 years after an armed squad of outlawed Maoist Communist Centre (MCC) killed 34 upper-caste people in Senari village of Bihar's Jehanabad district on the night of March 18, 1999. 
A 2002 chargsheet had accused 74 persons in the case and a trial was initiated against 56 persons as 18 of them were absconding.
According to the prosecution, the MCC ultras had on March 18, 1999 killed 34 persons of a particular caste by slitting their throats with sharp objects after forcing them to gather near Thakurbari in Senari village under Karpi police station area which was then part of Jehanabad district, now under the jurisdiction of Arwal district.
Seven other persons had sustained injuries in the incident.
A woman Chintamani Devi, whose husband and son were among those masscred by the MCC ultras, was an informer in the Senari massacre case, the prosecution had said.
The police had subsequently lodged an FIR against one Vyas Yadav alias Naresh Yadav and 500 unidentified persons.
The charge sheet was filed against 74 accused persons in 2002 and the trial was held against 56 persons as 18 others were absconding. Charges were later framed against 45 accused persons, two of whom died during pendency of the case, while five others went missing.