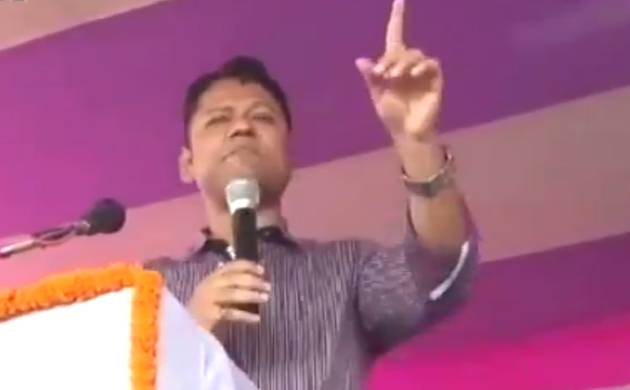 An IAS officer's attempts to explain to villagers the importance of building toilets in their homes went horribly wrong on Sunday when he sought to stress upon them the hazards of open defecation, particularly with respect to the security of women. As innocuous as his intentions were, the parallel that he sought to draw has clearly backfired. The incident relates to Bihar's Aurangabad district where District Magistrate Kanwal Tanuj held a 'swachhta mahasabha' (cleanliness conference) urging villagers to build toilets in their homes.
Addressing the gathering standing at a podium, Tanuj explained to villagers the schemes and initiatives taken by the government that people could benefit from. Under the Centre's Swachh Bharat Abhiyan and Nitish Kumar's scheme for the state, villagers are eligible for a Rs 12,000 reimbursement if they build toilets in their homes. In order to ensure that the reimbursements being sought are genuine, a certificate issued by the local panchayat issues verifying that the toilet has been built is required.
However, people have been seeking advances saying they do not have that kind of money to spend on building a toilet. The same argument was put before the DM, who explained to them that Rs 12,000 would mean very little if they understood it from the perspective of their family's honour. "How many people here can say that the pride of their home is cheaper than Rs 12,000? Koi nahi bolega ki mere ghar ki izzat le lo aur barah hazaar de do (Nobody will say that you take away my family's honor in exchange of Rs 12,000)," he said.
Matters came to a pass wheb one from the audience rose up and asked the IAS officer for an advance against the Rs 12,000 promised as reimbursement under a scheme by the state government. The response he received was nothing less than shocking: "Go sell your wife if you cannot arrange for Rs 12,000 to build a toilet. If this is the mindset, please go and sell your family's honour and declare to the government that you cannot build a toilet."
"Those who talk of an advance, how many of you built houses through the funds provided by the government under Indira Awas Yojana?" he asked.   
The point the IAS officer was trying to make was genuine and well-intentioned, but not quite apt considering the audience he was addressing. The paucity of funds has come across as a big challenge for the government's mission towards ending open defecation. And to convince people to prioritise building toilets in their homes – as opposed to saving for a daughter's wedding – would require a change in mentality.
While DM Tanuj's intention to make villagers aware of the threat that their women face while defecating in the open is genuine, the manner he sought to push it probably went too far.