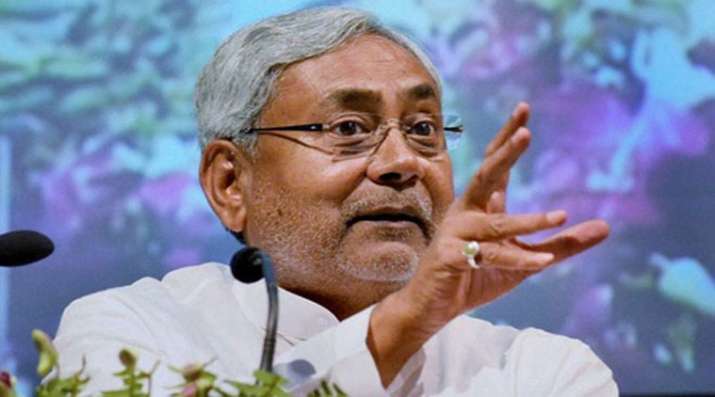 In an attempt to make the existing prohibitory law more stringent, the Nitish Kumar government in Bihar is all set to introduce on Monday Bihar Excise (Amendment) Bill in the state assembly.
The proposed amendment bill includes stringent measures which includes putting behind bars all adult members of a family in case liquor was found from their house
The proposed Excise Amendment Bill which intends to provide more teeth to the existing prohibition law was circulated among members on the opening day of five-day monsoon session for their comments.
The draft has already been cleared by the Nitish Kumar Cabinet and the government aims at getting it approved by the Assembly in the current monsoon session itself.
However, Bihar Excise Minister whose department drafted the entire amendment Bill believes that some of the provisions are wrong.
"I am not in agreement with the provision that one person commits crime and the entire adult members of the family go to jail. Why should others go to jail?" Mastan told India Today.
 
The alliance partner in the Mahagathbandhan government, Congress, too has maintained that the amendments being brought in Excise law was impractical.
""Sending all the family members of the house to jail does not look practical," said Congress MLA Ajit Sharma.
However, Bihar Deputy Chief Minister Tejaswi Yadav stood firmly behind Nitish Kumar's decision to bring a stricter and stronger law to impose prohibition in state. "We are trying to implement the prohibition law in stricter form. Those who are above 18 years will have to face the law according to new law that will come," said Tejaswi Yadav.
Opposition BJP has described this provision as "draconian" said it would protest it.
The amendment has incorporated a stringent provision that if liquor or any other intoxicant is found, consumed, manufactured or sold from a house, all the members above 18 years of age would be liable for punishment, which will include sending them behind bars.
The 44-page draft of Excise Amendment Bill also has stern punishment for giving illegal advertisement in support of liquor or other intoxicant.
It said whosoever gives advertisement in media, which includes Film and TV, or from any social platform advertises directly or obliquely about liquor or intoxicant, would face a jail term of five year or Rs 10 lakh penalty or both.
It further has a provision of life sentence for those engaging minor below age of 18 year or a woman for sale, hide, transportation and distribution of intoxicant.
(Agency inputs)