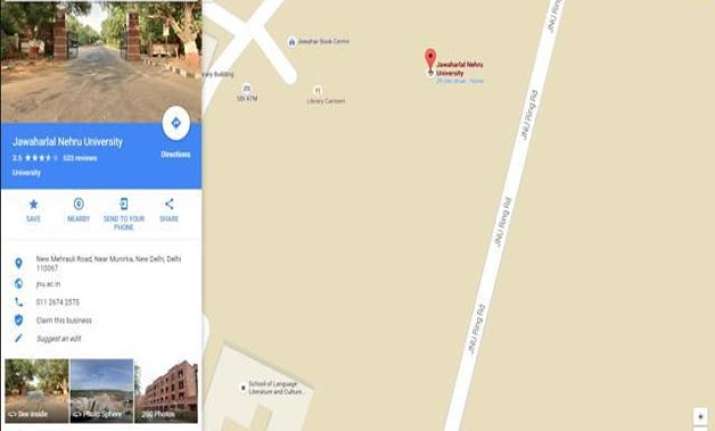 New Delhi: After topping the headlines for all the wrong reasons, Jawaharlal Nehru University has once again landed itself in a bad place with Google Maps showing JNU in the results when one types words like 'sedition' or 'anti-national' in its search box.
While it is certainly not a matter to be proud of, the students and teachers of the varsity are not happy at the search engine so much that the JNU students union is even set to approach Google Maps India over the issue.
"On the face of it, it looks offensive. We will contact Google authorities and find out why and how such a thing can happen. There would be some technical issues involved but we need to find out why is JNU being shown in the map for location search of anti-national," Shehla Rashid Shora, vice-president JNUSU told a leading daily.
However, some students are even joking about it. "It is laughable that the search engine is showing JNU in the location search for anti-national. The trolls are at work. But this should be removed as soon as possible," said a PhD student.
As internet is flooded with articles labelling JNUSU president Kanhaiya Kumar as an anti-national, Google seems to have assumed that people searching 'sedition' and 'anti-national' are looking for JNU.
"I don't know how this thing works on internet. But it should be corrected. JNU should contact Google and get it rectified," said Anuradha Chenoy, dean School of International Studies.