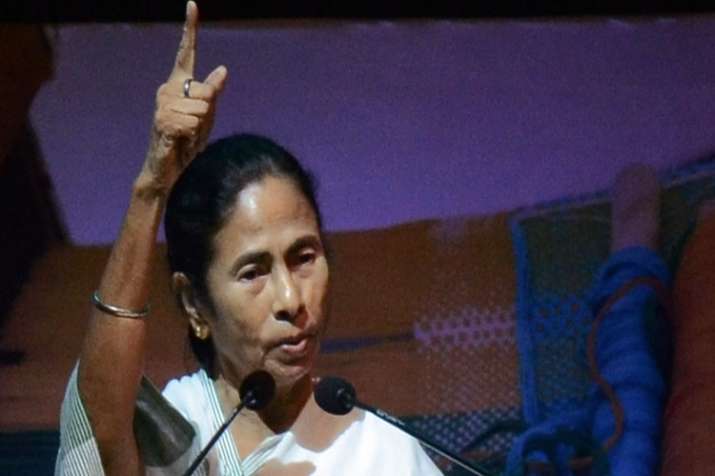 West Bengal Chief Minister Mamata Banerjee on Friday said that the Supreme Court verdict on the Panchayat polls has as quashed a "false propaganda" aimed at defaming the state government even as the BJP said voters will have the last word against "violent" means of the ruling party.
Hailing the supreme court verdict as a "victory of democracy and of the people", Chief Minister Banerjee slammed the BJP, the Congress and the CPI(M) for "defaming" the state through false propaganda and alleged it was a planned move by the three political parties to gain political advantage.
Speaking to reporters at the state secretariat in Kolkata, she said the three parties had deliberately resorted to a false propaganda.
"I think it is a victory of democracy and victory of the people. I want to dedicate it to the people of the country", she said.
Earlier in the day, the Supreme Court in its order turned down the pleas of the CPI(M) and the BJP seeking cancellation of elections at uncontested seats. It, however, took note of allegations and said the aggrieved candidate may file election petitions to challenge panchayat polls in courts concerned.
The court held that the 30-day limitation period for filing election petitions, which has expired, would now commence from the date of notification of panchayat poll results.
Earlier, the court had directed the West Bengal State Election Commission not to declare and notify the results in the wake of allegations of large-scale violence and alleged obstruction of filing nomination papers.
The CPI(M) and the BJP had alleged that West Bengal did not witness a free and fair election as their candidates were stopped from filing nomination papers.
The TMC had, however, rejected the charge while contending that not a single candidate approached any court with the grievance that he or she was stopped from filing nomination papers.
Elections were held in phases for 48,650 posts in Gram Panchayats, 825 posts in Zilla Parishads and 9,217 posts in Panchayat Samitis and the TMC won about 34 per cent seats uncontested in May.
The BJP said it accepted the verdict and would fight the TMC democratically.
"We accept the verdict of the Supreme Court. We'll fight against TMC democratically in the next Lok Sabha elections. The people of the state will have the last word," state BJP president Dilip Ghosh said.
Senior CPI(M) leader Sujan Chakraborty said the verdict has not at all justified or nullified the "violence" that took place during the polls.
State Congress president Adhir Chowdhury said, "We all have seen how panchayat polls were held in the state. It has only proved that no elections can be held in the state without deployment of central forces." 
Asking opposition parties to apologise to the people, state's Panchayat Minister Subrata Mukherjee said, "This is a historic verdict. This is a big lesson for the opposition parties. It has been proved that their allegations are baseless". 
WATCH VIDEO: