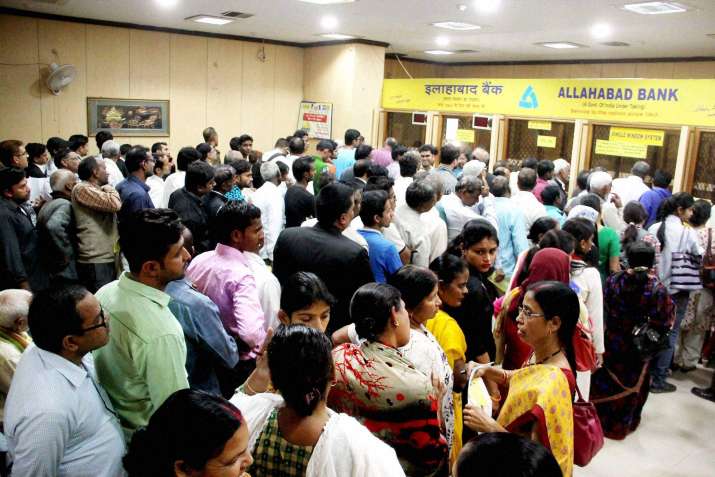 The Supreme Court will hear all pleas related to 'demonetisation', including the transfer petition filed by the central government, on December 2.
Attorney General Mukul Rohatgi today told the apex court bench headed by Chief Justice of India T.S. Thakur that he had placed the affidavit on record in connection with the demonetisation issue.
Senior lawyer Kapil Sibal, who appeared for one of the petitioners, told the bench that people are starving in the streets as there was no cash at all.
Another lawyer Manohar Lal Sharma told the court that it was the common man and not any political leader who was facing difficulties due to 'demonetisation'. 
"Public is suffering every day, no political leader is suffering due to demonetisation," he said.
He requested the apex court to pass appropriate order which it deemed fit to deal with the present situation.
"What can be done, let us see," the Chief Justice of India remarked while saying that 'demonetisation' is a very serious matter.
On Thursday, in an affidavit filed in the apex court, the central government said that the demonetisation of high value currency notes would unearth black money stashed over seven decades in the country.
"Demonetisation is an attempt to unearth black money, which have been accumulated in the country in the past seven decades," the government said in its affidavit.
The government also told the court that it is a step aimed at reducing the ratio of cash transactions to GDP in the country which stands at 12 per cent, higher than the global average of 4 per cent. 
The affidavit further said that the government's endeavour is to encourage digital transactions in the country and demonetisation is a step in that direction.  
The affidavit also clarified that the government was well within its right to demonetise currency notes by withdrawing the legal tender status as well as giving exemptions for certain services under the RBI Act 26.