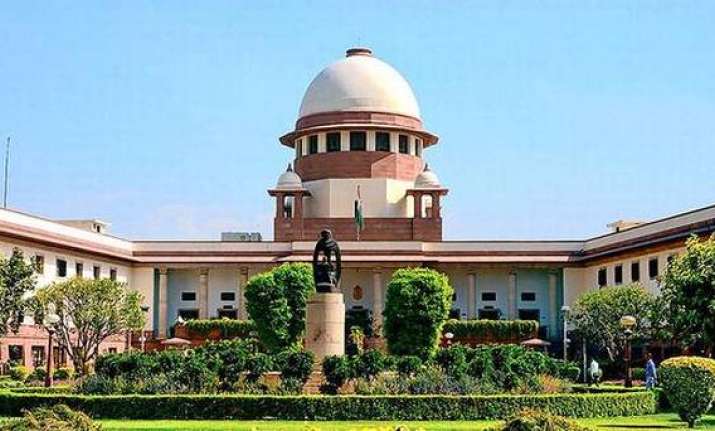 Supreme Court on Monday stayed an FIR against 10 Garhwal Rifles, in connection with the death of three civilians in an alleged Army firing in Shopian last month. The court has issued notice to the Centre and J&K govt, seeking reply in two weeks.
SC also restrained the state government from taking any coercive action against Army officials allegedly involved in Shopian firing case.
The apex court issued the notice while hearing the petition filed by Major Aditya's father Lieutenant Colonel Karamveer Singh. 
"SC has issued notice to Centre and J&K govt. We have been asked to serve a copy of the petition to office of Attorney General of India and Court has requested AGI to clarify the stand of Centre in two weeks. J&K govt also has to clarify its stand in two weeks," Advocate Aishwarya Bhati, who filed the petition on Lt Col Singh told media after the hearing. 
"On our prayer the Court has directed that no coercive action will be taken against Major Aditya Kumar in pursuance of the FIR lodged against him. It is a positive encouraging day," Bhati added. 
"Court acknowledging the fact that matter requires consideration of the highest court of the land has stopped proceedings in FIR. The state or J&K police can't take action against Major Aditya for what he did in excise of his duty," confirmed senior counsel Mukul Rohatgi.
The stay order came after Singh, submitted the plea before the apex court, claiming that the firing was undertaken to control "a savage and violent mob engaged in terrorist activity" and that the FIR violated the fundamental rights of his son. The Army officer added that the plea was submitted "for protecting the morale of the soldiers of Indian Army, who are facing all odds in performance of their bonafide duties and laying their lives in the line of duty, to uphold the dignity of the Indian flag".
The Jammu-Kashmir Police had lodged an FIR under Section 302 (murder charge) against the Army personnel and his unit for opening fire on a group of stone-pelting mob in Ganovpora village in Shopian. While two persons were killed on the spot, a third succumbed to his injuries later. The incident prompted Chief Minister Mehbooba Mufti to order a probe into the killings.