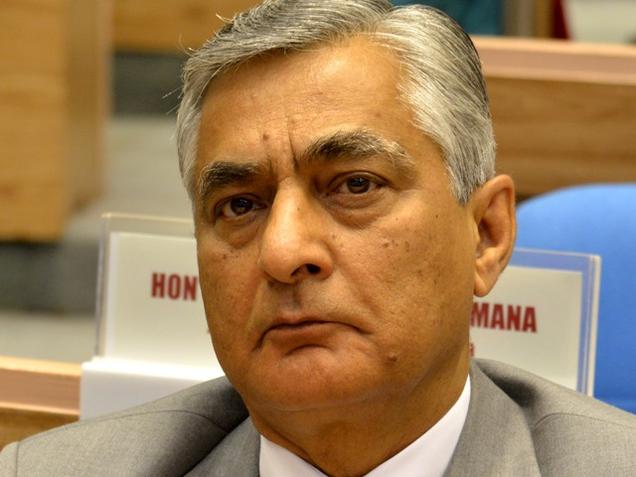 New Delhi: Indian judiciary has been in the news recently for pendency of cases and its run-ins with the executive over the appointment of senior judges and the impact the high number of vacancies have had on the backlog of cases. Yet, many of India's senior most judges have always managed to find time for relaxation – at home or abroad.
As per information received in the form of an RTI response filed by advocate Gaurav Agrawal, the Supreme Court Registry has revealed some interesting information about the nations visited by some of its topmost jurists along with their kin in the past three years, a report in the Times of India said today.
In response to Prime Minister Narendra Modi's recent suggestion that the judges of higher courts should consider cutting down on their holidays in order to deal with the huge load of pending cases in courts, CJI Thakur had retorted saying it was not the judges who were responsible for the delay.
We don't go to Manali," he had said. Correct, he does not.
As per the RTI information furnished by the apex court Registry, CJI T S Thakur and his wife visited Colombo (Sri Lanka), Canberra (Australia) with transit through Singapore and Sydney, St Petersburg (Russia) with transit through Moscow and Dubai, Ithaca, Washington and New York (all in the US) with transit through London (UK) and Newark and Chicago (US).
The air tickets cost the apex court Rs 36.88 lakh between April 2013 and March 2016.
The information further reveals the countries that the SC's top judges have travelled with their families. Justice A K Sikri, as per the RTI response, undertook seven trips abroad with his wife till March 2016.
They visited  Amsterdam, Hague (Netherlands) with transit through London and Dubai (UAE), Singapore (twice), Hong Kong, Brussels with transit through Zurich, Macao (China) with transit through Hong Kong and Beijing, and Tel Aviv with transit through Zurich.
The air tickets cost the SC Rs 37.91 lakh in expenses.
The information assumes significance as the country's top courts await filling up of many posts due to the vacation of judges. The law ministry referred 60 names to the Supreme Court collegium for appointment as HC judges, but the collegium has not been able to meet since May 16 when the top court went into vacation, with CJI Thakur mostly spending the recess abroad.
Reports suggest that the CJI first went to Japan and was back for two-three days. Now, he is off to London and Hawaii and is scheduled to return a week before the SC reopens on June 29. As a result, the collegium has not been able to meet and finalise the names to be appointed as judges at High Courts.
The high courts currently have an average vacancy of more than 42 per cent posts.
Justices J Chelameswar and Ranjan Gogoi figured last in the list, having incurred the least expense on air tickets despite travelling with their spouses. While Justice Chelameswar's solitary trip to Kathmandu cost the SC Rs 1.13 lakh, Justice Gogoi's trip to Bhutan cost Rs 1.46 lakh.
Justice Madan B Lokur took two trips abroad with his wife to Bermuda with transit through London, and Antalya with transit through Istanbul (both in Turkey). The SC bore Rs 25.09 lakh for the tickets.
Justice Anil R Dave and his wife travelled to Canberra with transit through Singapore and Sydney, and Strasbourg with transit through Paris and Zurich. The travels cost the top court Rs 17.93 lakh.
Justice J S Khehar and his wife undertook only one trip abroad to Sanya and Boao-Hainan in China with transit through Beijing and Hong Kong, entailing a cost of Rs 6.85 lakh. Justice FMI Kalifulla's travel to Strasbourg in France with transit through Paris and Zurich cost the SC Rs 9.18 lakh, while Justice SA Bobde's  New York tickets cost Rs 4.5 lakh. Both Justices Bobde and Kalifulla travelled abroad alone.